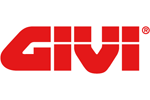 Givi E370NT Monolock Top Case - 37 Litre
37 litre Monolock top case with universal adaptor plate and clear lenses
View full details
Customer Reviews
for Givi E370NT Monolock Top Case - 37 Litre
Description
Givi E370NT Monolock Top Case - 37 Litre
Patented Monolock system
Clear lenses
Maximum load of 3kg
Maximum capacity of 37 litres
Enough space for 1 motorcycle helmet
Universal fitting kit included
Practical and durable design
Easy to fit and remove
Suitable for motorcycles, scooters and maxi scooters, the Givi range of hard cases is the result of more than 20 years experience in the production of motorcycle accessories and represents the best on the market for design and functionality. Thanks to Givi's attention to detail, these cases are designed to fit the motorcycle specifically and are a solution to all luggage needs for all customers representing a technological point of reference for a complete and satisfying riding experience. The cases are made to guarantee ease of use, thanks to the fitting system of the plate, and both the opening and removal is possible with the use of a single key. Givi has patented the two of the most famous locking systems in the world; the Monokey and Monolock systems. The Monokey series is Givi's the top of the range locking system which are typically have a more substantial mount with more features and a higher quality construction.

Monolock cases are generally lighter with a smaller mount; they are of a more lightweight construction, which make them ideal for scooter and smaller motorcycle applications. Monolock and Monokey cases attach differently to their top plates, Monokey cases are interchangeable and can be used as a top case and/or side cases. Monolock cases are designed to be used as top cases only; they cannot be used as side cases due to their more lightweight construction and mount.


| Depth | Width | Height | Max. Capacity | Max. Load |
| --- | --- | --- | --- | --- |
Related Items
Manufacturer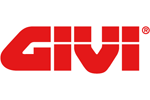 About
Givi
Real passion, Italian design, strong technological ideas and specific knowledge of materials; these are the key factors of the international success of Givi, which led a small factory in Brescia to become the leader in motorcycle accessories. Today, Givi hires nearly 500 employees all over the world, working with the same determination of the first day.
Givi's mission is a constant commitment to produce, realise and distribute quality products, which can improve the equipment of the motorbike and bikers themselves in terms of security and technical performances. This engagement is only possible thanks to the team work of Givi, which relies on a sustainable development of the product.

See all Givi products…
Questions and Answers
Questions and Answers
Can I fit this to the carrier on my Africa twin Adventure Sports with the plate that comes with it or will I need another adapter. Thanks.

April 22, 2019

You would not be able to use the universal adapter plate. You require Givi part SR1161, and then either a Monokey plate (M5,M7, M8A or M8B)if you wish to fit a Monokey top box, or a Monolock top plate (M5M or M6M) if you wish to fit a Monolock top box, such as this E370NT.

Hi, I'm potentially interested in buying this box and Trekker Monokey TRK52N topbox for when I'm touring. Both will only be used as top boxes on a BMW K1000s. My question is .... Is the universal mount compatible for both top boxes or would I be forever switching between two base plates to use the two boxes? Regards, Mike.

March 5, 2019

You will not be able to use a Monokey top case on a Monolock top plate, sorry. The two systems use different fittings.