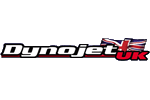 Dynojet PC V - Honda CBR600 F
Customer Reviews
for Dynojet PC V - Honda CBR600 F
November 13, 2018
Excellent equipment
Was very easy to install. Everything took me 10-15 minutes to install. Watched 1 youtube video beforehand on how to install and push a map (very easy again) so that part was quick also. Inititally I want to take the bike to a dyno centre but it feels very good with one of the available maps already. Great technology. Doesn't get warm or anything
Read more
Press Reviews for Dynojet PC V - Honda CBR600 F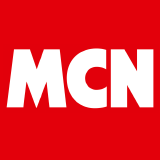 MCN 27th Sep 2017 Issue
Description
Dynojet PC V - Honda CBR600 F
Smaller unit - less than half the size of PCIIIUSB
Unit powers up via the USB
Gear and speed input as standard
New and improved software suite
Twin CAN ports for integration and expansion
OBD on board fault diagnosis
Dynojet is proud to introduce the New Power Commander V for 2009 model year motorcycles. The new Power Commander V is the latest in engine control technology from Dynojet. The PCV is very compact, yet offers expanded features and options, with tremendous control over your engine management system.
Product Fitment
Manufacturer
Questions and Answers
Questions and Answers
What will this do for my bike? Apart from a rear yoshimura can, my bike is standard. And also would it need connected to a computer to download software? Thanks

July 10, 2018

This will remap your bike to suit your modifications. You would need to download the correct map from their website and apply it using a laptop/pc into the power commander itself.

Do you have one for the cbr600f 2004 model please?

November 6, 2017

We confirm that this will be the correct one for your 2004 Honda CBR600 F.