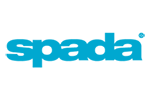 Spada Chill Factor 2 - Body Guard
Verified Customer Reviews for Spada Chill Factor 2
OK for under a non high neck jacket
26 December 2020 by MotoHobo
Definitely keeps the chill out. I wouldn't say I've a fat neck but it's a tight fit around the neck and under the chin with the zip closed. I can't zip up and close the neck on my jacket while wearing this, which is bit of a bugger. But wearing this with a jacket without a high neck is OK and helps with wind chill.
Disappointed with quality
03 November 2020 by Alan
First time I used this it began to fray at one of the edges as stitching came loose. Not worth the hassle of sending it back when a bit of needlecraft will sort it so I'll stick with it.
Awesome Neck Tube
26 October 2020 by Franneh
This Neck Tube kept wind away from my neck and some part of my chest also keeping me warm. It's also nice that it keeps my zippers and velcros on my jackets from tickling my neck.
A must have
16 October 2020 by Hasse H
Fantastic and great Produkt. Nice and comfortable. And fast delivery from SB
Did exactly what it promised
27 December 2017 by Lucy
Easy to wear and cover over zip ensured a comfy fit. Kept me warm.
Awesome
14 August 2017 by Seb
Having used probably half of dozen similar products from various brands in the past, this one is among the best ones.
Great bit of kit for the price
07 November 2016 by Adam B
Got this delivered quickly for this weekend and even in 2c going down the motorway my neck and front felt fine.

Only thing I think would be better is that it didn't have a zip on the front and maybe make it elastic .
Manufacturer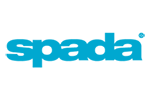 About
Spada
Spada, is fast approaching its 20th birthday and has become renowned during that time for producing nothing but quality motorcycle gear. Spada helmets, although a more recent addition to the range, are no exception to that rule with a bike helmet to suit every style of rider. Whether you are after a full face, flip up, open face or even an adventure lid, the Spada range will most certainly have something for you.

You won't get it cheaper.
Our Price Match Promise.