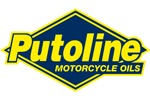 Putoline Fuel Inject & Valve Cleaner - 325ml
Customer Reviews
for Putoline Fuel Inject & Valve Cleaner - 325ml
April 8, 2016
Very impressed
On the 1st tank this sorted the problem of a noisy fuel pump when I turned the key. 2 more treatments to do, so very impressed.
Read more
November 16, 2015
Seems to be working OK
Seems to be working OK, but have got to use in another two tanks of fuel before I can make a real assessment. I thought they could have put something to measure the quantity to add to the tank.
Read more
Description
Putoline Fuel Inject & Valve Cleaner - 325ml
Optimises fuel atomization and combustion
Increases engine power
Reduces fuel consumption
Ensures a quick cold-start
Prevents rough engine idling and misfiring when accelerating
Keeps exhaust gas emissions as low as possible
Catalytic converter friendly Instructions for use:
Pour into the petrol tank before fuelling
Normal consumption: 1 bottle per 4000 km
Heavily contaminated systems: 1 bottle on the first 3 times you fill up, then maintenance dose
Unfavourable usage (short journeys, city driving, low annual mileage): 1 bottle per 2000 km 325 ml treats a maximum of 50 litres of petrol.
Fuel Inject & Valve Cleaner is a professional petrol additive for all 2 and 4-stroke petrol engines. It removes deposits from the entire fuel system.
Manufacturer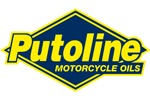 About
Putoline
Over the last 40 years, Putoline has developed into a worldwide leading brand of motorcycle lubricants and maintenance products. Their success has been founded on high quality products, dedicated entirely to motorcycles. This level of focus coupled with a constant program of development since 1970, ensures the world's finest products are always available for your machine. We now stock the entire Putoline range from fully synthetic 4 stroke oil, to brake cleaner, to strawberry scented 2 stroke.
See all Putoline products…
Questions and Answers
Questions and Answers
No questions or answers have been posted for this product…