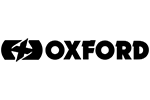 Oxford Rainseal All Weather Over Suit - Black
Lined waterproof over suit with reflective detailing, adjustable waist and carry pack
View full details
Verified Customer Reviews for Oxford Rainseal All Weather Over Suit
Good Quality
14 March 2023 by Anton C
Not had time to test in the rain properly, but its a good quality product, and fits perfectly. It would be nice if you have bigger sizes. I bought 3XL for the size, but actually need 5XL to fit over the leathers,
For the price can't complain.
28 November 2022 by Vasileios K
This one really worth the money if you like to travel. I'm wearing normally medium but I got this large as it's bigger than the number you're buying. I fit inside wearing also my RST motorcycle jacket to give you some prospective. The lower park is much wider for some reason and the upper much tighter. I wish the trouser part would be more skinny type but as long it does the job I can't complain. Haven't had any serious rain yet. For me it's easy to get in as im very fit and flexible but others say the opposite.
Great quality
16 August 2022 by Anonymous
Not had time to test in the rain properly but its a good quality product, and fits perfectly over the leathers.
Works as it should
22 July 2022 by Anonymous
Used this on a trip to the Highlands. With the changeable weather it was easy to get on and kept me dry.

I was unable to fully close the expandable zips around my boots as I had high boots and textiles on. But this didn't seem to worry me.
I bought a size up and that fits well. Wouldn't want to go the same size as my textiles as it would have had me singing in a high voice.

Once packed away in its incorporated pack it was fairly compact (for the size of it) I didn't strap it to my waist as I had enough room in the topbox for it so can't comment on how that is.

Overall it does what is made for.
Did the job
17 April 2022 by Anonymous
Trip up the lakes and met with hail, snow and rain, stood up to it all, nothing got through and added an extra layer to keep out the cold. Like the fact that it folds into a little waist pack as well. Great piece of kit.
The perfect solution
15 October 2021 by Anonymous
2 days after getting this suit I did Ride to the Wall 2021. The ride back home down the M40 / A34 was through some horrendous rainfall, but this suit kept me warm and bone dry.
Good quality
15 July 2021 by Anonymous
Great quality piece of kit. Kept me dry in a rainstorm and fitting was very accurate. Do not need to go up in size to accommodate, just go for your normal size.
Brilliant!
28 June 2021 by John W
Had a trip to Wales planned and the weather forecast changed a couple of days before we were due to leave! I ordered these next day delivery and they arrived on time.
I stayed dry through all the weather that Wales could throw at me! Great waterproofs!
Spot on
16 June 2021 by Anonymous
Well made. Ordered a size bigger to make sure your not fighting to get it on
Keeps you dry
29 May 2021 by Kevin B
Ive already had one of these suits but ripped it in an accident. It does keep you dry hence why I replaced it like for like. The down side is even when packed it's a little bulky but I can live with that knowing when I need it I'll stay dry
Just the ticket
05 February 2021 by Anonymous
Just what was required.
5ft 10, average build, ordered large to make sure it fits over clothes.
Not quite right.
14 December 2020 by Rowan M
Good fit on body but arms to short. Pity because good quality generally.
Best waterproof oversuit
23 September 2020 by Konrad B
Best waterproof suit which already been used in rain, not even drop on my gear under suit. Best what you can get for that price and very good quality.
Got in black as its suits with everything.
A+++
Does the job
18 September 2020 by Adam L
Does what it is supposed to, but this is a substantial oversuit so not a small package when packed and is also very warm which has its pros &cons
Must have waterproof suit for every budget!
11 September 2020 by Daniel C
Very good quality gear, kept me dry on several rainy days. Bare in mind that you might want to get the size up, as it's quite hard to get into it, even if your regular riding gear is the same size as the suit. Overall very good quality in compa????????
Tips to stay dry
09 September 2020 by Matthew
Tired of being soaked on your commute ? This is the answer to all your problems. Folds into a small waist pack and is completely waterproof, no more soggy rides or gear.
fully waterproof.
08 September 2020 by Steven B
This is a good product but make sure when bent knees on the bike it does not pull up over the top of your boots.
Good but small
08 September 2020 by Sheldon B
The quality of the product is very good, it is well made.... however i sent mine back it was too small. i am 6'3" with 40" waist and ordered a 3XL when i tried it on i was wearing a pair of joggers and a t-shirt and i was left singing soprano by the tight crotch.
I was hoping to wear this under my armoured gear no chance! SBS dont have a bigger size
Another issue, even with just socks on i really struggled to get my feet through the rubbery legs, doing this on the side of the road in wind, rain and boots on would be difficult.
Press Reviews for Oxford Rainseal All Weather Over Suit - Black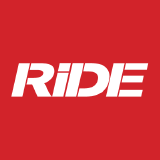 RIDE DEC 2017 Issue
Description
Oxford Rainseal All Weather Over Suit - Black
Simple yet carefully designed and beautifully made, light-weight weather protection. It has been properly over-sized too, so if your riding gear is a size large, you'll need a large Rainseal outer wear.



Waterproof with water-resistant seams
Night-time visible reflective detailing
Half lined upper body
Adjustable cuffs and ankles
Elasticated waist for added comfort
Folds away into supplied carry pack
Product Specification
Related Items
Manufacturer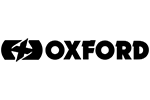 About
Oxford Clothing
Oxford was established in 1973 and has grown into a leading global supplier of motorcycle products. Its vast range encompasses everything to improve life on two wheels: from clothing and helmets to accessories, hard parts, locks, luggage and much more. Products are designed in-house by a team of active enthusiasts and skilled technicians, based at the company's purpose-built headquarters in Oxfordshire. With the support of the latest CAD technology, a 3D printing suite and a fully equipped test laboratory, Oxford invents, develops and refines its products in pursuit of the best experience for two-wheel enthusiasts. Oxford employs over 150 staff and has ambitious plans for further growth in both the UK and globally.
Questions and Answers
Questions and Answers
Hi I have a one piece leathers with a race hump and looking for waterproof one piece or two piece ( which ever you recommend) to go over - leathers are a size 48 . Can you please recommend some waterproofs which cater for one piece with a race hump or allocate a size in these oxford waterproofs that would fit .. thank you !

January 24, 2018

If you are using this on track, then the Furygan Racing Rain Suit has space for a hump and cut outs for the knee sliders. If it is for normal road use and commuting, the Oxford Rainseal All Weather Over Suit will be fine. I would recommend the XXL size if your chest measures a UK 48.

Has this suit got full length zips on the legs?

November 22, 2017

The zip on the leg measures 49cm (A 2xl size was measured)