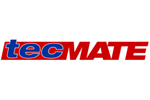 TecMate OptiMate Lithium Battery Optimiser (SAE)
Customer Reviews
for TecMate OptiMate Lithium Battery Optimiser (SAE)
Description
TecMate OptiMate Lithium Battery Optimiser (SAE)
Recommended for LiFePO4 / LFP / Lithium batteries up to 100Ah
Ampmatic microprocessor
Max input current: 0.55A @ 230V
Running cost of less than one pound per year
OptiMate Lithium, the first OptiMate to protect your LiFePO4 battery in a way no other charger did before. The new OptiMate Lithium will protect your investment and guarantee your Lithium Iron Phosphate (LiFePO4 / LFP) battery will perform as advertised for a very long time. With 5 Amps of charge current available, OptiMate Lithium's unique multi step Ampmatic program recharges and balances cells within the battery quickly and efficiently. OptiMate Lithium's maintenance program delivers current to the vehicle circuitry, protecting and keeping the battery at 100% charge.

As soon as it's connected, the Ampmatic microprocessor automatically diagnoses your battery's condition and sets the optimal charge current and program. This enhanced version of the acclaimed OptiMate multi-stage desulphation program will even automatically give many deep-discharged and otherwise 'dead' batteries a new lease of life. When the charge is complete the eco power-saving mode ensures ultra low power consumption while keeping your battery optimally charged, cool and safe, month after month, prolonging its life by up to 400%

Manufacturer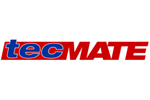 About
TecMate
TecMate was founded on 1st September 1994 in Belgium, to continue the development and manufacturing of professional battery charging, battery testing and engine troubleshooting and tuning tools aimed at the power sport, marine, automotive, light aircraft and industrial equipment industries. TecMate's professional charger knowledge and experience led to the design of the OptiMate battery saving charging method in 1995, with the purpose of saving AGM, GEL and STD lead-acid batteries that have stopped working simply due to neglect. OptiMate now also charges, tests and maintains lithium (LiFePo4) batteries.
See all TecMate products…
Questions and Answers
Questions and Answers
Can this also be used on more traditional Lead Acid/AGM batteries?

June 5, 2019

This item is for lithium batteries only.

Will this charger do a 6v lithium ion battery Thanks Ian

January 25, 2019

This charger is suitable for 12V Lithium Batteries only.

You won't get it cheaper.
Our Price Match Promise.