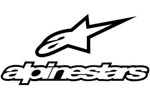 Alpinestars GP Tech Glove - White / Red / Fluo Yellow
Customer Reviews
for Alpinestars GP Tech Glove - White / Red / Fluo Yellow
October 23, 2016
Great racing gloves
Only just used these gloves, comfortable and a nice tight fit.
Read more
October 5, 2016
Superb set of gloves
Obviously this glove is the top of the food chain. Not tested the protection level, but I can talk about the fit. The glove fits my hand well but for some reason the little finger is a little too long. I find myself having to adjust and push my finger down to the end of glove, it doesn't naturally sit there. Glove so well put together!!
Read more