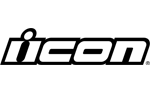 Icon Airmada - Chantilly Black and White
Customer Reviews
for Icon Airmada - Chantilly Black and White
April 18, 2019
Love it
This helmet looks amazing! The fitting is perfect, I was worried when it first arrived as it was very tight getting it on/off but after wearing it a few times it's perfect.
Read more
June 8, 2018
Amazing Looking Comfy helmet
Packaging on SportBikeShop's helmet delivery is AMAZING, even when ordered with other items this came in its own specially protected packaging. When I did finally get it out the box this design is just amazing! Looks even better in real life. Fits snuggly and the ventilation is brilliant with a large channel on the top of the helmet that does an excellent job in cooling in the warmer weather. One note that I struggled with is the fitting of a Bluetooth headset (Cardo Scala) all the interior components fitted excellent but due to a skirt round the underside, fitting the unit was a bit of a pain. This is no means a detractor from the quality of the helmet, but worth bearing in mind.
Read more