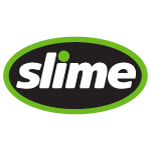 Slime For Tubeless Tyres
Customer Reviews
for Slime For Tubeless Tyres
Description
Slime For Tubeless Tyres
Save money
Save time
Seals punctures upto 1/4"
Ride with confidence
Lasts for 2 years
The Slime and the clotting agents in blood are remarkably similar, and so are their functions: to stop leakage. Slime will repair flat tyres (as long as the puncture is in the tread area of the tyre) and prevent air loss for heavy duty applications. Slime is ideal for motorcycle tyres. A valve core remover and application tube is included with the sealant. After deflating the tyre and removing the valve core, squeeze the specified amount of sealant through the valve into the tyre. Replace the valve core, inflate the tyre, and you are done. After the initial application, the sealant will protect against air loss for the life of the tyre.
Manufacturer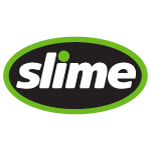 About
Slime
Since 1989, Slime has been committed to providing customers with high quality, innovative tire care products. As the worldwide leader in tire care, we offer a complete line that allows us to present retailers and distributors with a category solution, while giving customers the tools they need to care for their tires, save money, stay safe and have fun.
See all Slime products…
Questions and Answers
Questions and Answers
The 16oz says it's for car or trailer. I want to do 2 tyres so I'd need the 16oz. Even though the 16oz says car and trailer, is it also for motorbikes? If so, will the valve remover that comes with it work for motorbikes?

September 14, 2017

It can confirm that this is for use with motorbikes, the 16oz bottle should be enough for both tyres.

Is there a recommended speed limit when using this on motorcycle tyres?

September 13, 2017

There is not a recommended speed limit, however for larger tyres please follow the reference below from Slimes official website. Motorcycle = 8 ounces per tire "It is important to make the following calculation for LARGE tyres. 1) Take physical measurement of the tyre s WIDTH and HEIGHT in inches For high speed tyres (45 mph or over) multiply W x h x .065 = __ ounces For low speed tyres (45mph or less) multiply W x H = __ ounces"

Can Slime be used if tyre pressure sensors are used?

August 22, 2017

Slime confirm that the product is Tyre sensor safe.

Can this also be used to repair and protect from future punctures on tyres with tubes? Such as wheelbarrows and bicycle tyres?

August 14, 2017

You will need the Slime for tubed tyres

Is this bottle enough for one or two motorcycle tyres? I know it's hard to say because of size variation

January 26, 2017

The 16oz bottle should be enough for two motorcycle tyres, while the 8oz bottle would be enough for one tyre.

Can Slime be used to repair an existing puncture?

November 1, 2012

Slime will repair an existing puncture (flat tyre) provided the puncture is in the tread of the tyre.

What happens when the tyre needs replacing?is there a lot of mess when the tyre is removed from the rim?

November 11, 2011

As slime is aqueous based, it can be washed off with water.