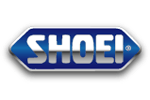 Shoei Multitec - Matt Black
Customer Reviews
for Shoei Multitec - Matt Black
Description
Shoei Multitec - Matt Black
Removable Cheekpads
Lightweight, Advanced Integrated Matrix (AIM) Shell
CX-1V shield - Clear
CX-1V sheild - Mellow Smoke
Preset shield opening lever with locking mechanism
Integrated breath guard
Chin curtain
Neck outlet
3D Comfort liner
Adjustable upper vent
Quick release base plate system
Cheek pad slits for eyeglasses
Shell integrated spoiler
Pinlock visor insert
Mellow smoke spare visor
Whisper kit
1 Year Warranty From Purchase Date
A shell design which not only delivers a sporty and luxurious look, but decreased wind resistance and improved aerodynamics as well. An aero spoiler has been included in the shell design to reduce lift and the resulting neck fatigue at high speed. Flip up helmets suffer a handicap in noise when compared to traditional full face helmets. The seams between the face cover and the body of the helmet create turbulence and noise. Every effort has been made to minimize this turbulence on the Multitec. From smoothing and tightening the tolerances of the seams, to covering the face cover pivot axis, noise reduction was a key goal in the design of the Multitec. When you combine these new features with Shoei's often copied coverless Quick Release Base Plate system, you get the quietest flip up helmet available today!

Product Specification
Manufacturer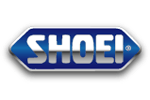 About
Shoei
Shoei manufacture all of their products using the keywords quality & value, and have used these criteria ever since they began manufacturing motorcycle helmets in January 1960. The Shoei helmet brand has always been at the forefront of motorcycle helmet technology since its creation, and continues to lead in terms of technical innovation, design, and safety. With over 50 years experience, they continue to manufacture the entire Shoei helmet range in Japan to this very day. Whilst the brand can undoubtedly be described as premium, Shoei helmets offer fantastic value for money when you consider the serious levels of comfort, build quality and technology that go into every helmet they produce. Shoei develop all of their bike helmets with a specific philosophy in mind which they call the Shoei Safety Concept. The thinking behind their philosophy is that crash helmets must be developed to ensure maximum head protection, whilst also providing unrivalled levels of comfort. Ultimately, Shoei believe that a relaxed ride provided through comfort makes a highly important contribution to the rider's safety. The safety elements of each bike helmet come under one of two headings, Passive or Active Safety. Passive safety includes focus on such elements as impact absorption and material rigidity whilst active safety refers to emphasis on ventilation, fit and noise reduction. Shoei are now, truly, one of the most popular and most highly rated helmet brands in the world.
See all Shoei products…
Questions and Answers
Questions and Answers
What is a whisper kit?

February 8, 2012

The new SHOEI Whisper Strip Kit minimises the sound that penetrates the underside of the helmet and thereby markedly reduces noise.