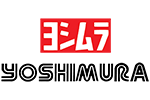 Yoshimura - Yamaha MT-07 / XSR700
Customer Reviews
for Yoshimura - Yamaha MT-07 / XSR700
Description
Product Options
| Option | Description | Price |
| --- | --- | --- |
| 1 | R77 full system with stainless headers, stainless silencer and carbon coned end-cap (race) | £554.96 |
| 2 | R77 full system with stainless headers, carbon silencer and carbon coned end-cap (race) | £611.16 |
Yoshimura - Yamaha MT-07 / XSR700
Full Systems
The full systems are designed with nothing but power in mind. The knowledgeable R&D technicians at Yoshimura use their many years of experience and expertise to make truly remarkable pipes. In addition, they have more pipe-bending tooling than any company in the business, allowing them to create the best systems available.


R-77 - A trapezoid shaped sleeve with a straight, single core baffle for ample exhaust flow allowing a large volume of packing material. Simple to install and a direct replacement for the stock exhaust, the shape dramatically improves appearance. Giving more power, more torque and saving weight, all parts required are included with full instructions. Developed to fit without fuel modification and give that unique Yoshimura racing sound.
Product Fitment
Manufacturer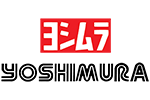 About
Yoshimura
Yoshimura is renowned for its Research and Development. But producing the finest exhaust systems in the world requires more than a big R&D department. Yoshimura is the leading manufacturer of exhaust systems because their commitment to R&D is matched by their dedication to uncompromising quality standards and their expertise in manufacturing pipes that meet those standards. From the company's beginning, they've understood that cutting-edge research and development sets Yoshimura apart from the competition. That's why they built a completely separate facility dedicated only to R&D. Creating an environment where everyone is focused on a single mission allows their talented technicians to develop improved designs while continually raising the bar on product quality. The Yoshimura motto is simple and has not changed since the company's inception: Make the best parts possible, and never compromise.
See all Yoshimura products…
Questions and Answers
Questions and Answers
Hi, does this fit model 2014?

February 28, 2020

This model exhaust is listed as fitting the MT07 from 2014 - 2017, the MT07 ABS from 2014 - 2019, and the XSR 700 ABS from 2015 onwards

Is this the works finish system?

March 18, 2019

These exhausts are not the Works Edition items.

I was under the impression that only the Akropovic Titanium was the only system that was developed with Yamaha requiring no fuel remap. The Yoshimura for the MT07 also says no fuel change essential. Is this also developed for the MT07 ?

January 18, 2019

We can confirm that this exhaust system has been developed with the intention that no fuel modification is required.

Will this fit the new 2018 model?

July 12, 2018

Yes the Yoshimura - Yamaha MT-07 will fit the 2018 model.

Does this fit the xsr700 2017?

May 30, 2018

Yoshimura do not list this as fitting the XSR700, so we would have to say not.

Hi i own a MT07 TRACER , will the same systems fit ? thanks

March 16, 2018

Unfortunately Yoshimura do not list this as fitting the MT07 Tracer.

Does this have a removable baffle

November 6, 2017

This system does have a removable baffle.

Will this fit the new 17 model?

August 29, 2017

Yes this will fit the new 2017 model

Are the yoshimura exhausts road legal?

March 10, 2017

These are not road legal.

You won't get it cheaper.
Our Price Match Promise.