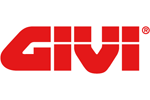 Givi EA106B Easy-T Magnetic Tank Bag - 6L
6 litre magnetic tank bag with transparent top pocket for phone or tablet
View full details
Verified Customer Reviews for Givi EA106B Easy-T Magnetic Tank Bag
Tank bag
28 June 2023 by Z.A
Nice little tank bag, I fitted on a triumph scrambler 1200 for a tour and works well. The only reason I gave it 4 stars is because the phone pocket is a bit awkward to get into! Otherwise it's a good bag and well made.
Good, but...
14 May 2023 by Shane M
This bag is so easy to fit and stays secure on the tank. It has a handy carry handle and fits more than I expected. However, a few of the plastic hoops tap on the tank as you ride and also the clear / non glare section on the front which I had hoped would enable me to use my phone as a sat nav doesn't really make that a viable option imho
Very good
03 April 2023 by Anonymous
Very good bag, does exactly what it says on the tin!

Not bad tank bag
29 March 2023 by Stephen C
Not a bad tank bag, fits well on bike, think it would be ok without straps but i had used them anyway, used bike 3 times with it using the the phone pocket to make use of phone for satnav etc, works ok but have to tilt head down ore than i would like to see satnav. also had to cut hole in phone pocket to fit power cable in which i think is short sighted of GIVI. The product is pretty good but has its limitations. Big enough for a drink bottle to make quick pullover & sip easy rather than getting off bike to go to top box
Great bag
25 March 2023 by Anonymous
Able to hold on with only the 2 magnets and holds enough for my rides
Givi EA106B Easy-T Magnetic Tank Bag - 6L
03 January 2023 by Simon B
A superb tank bag and the 3rd one I've bought. 1 for myself and two for parents. I would highly recommend
Good
14 June 2022 by Paul T
Excellent service good tank bag
A great piece of kit
17 May 2022 by Becky L
I bought this tank bag as I don't always like taking my panniers but need somewhere to store phone, keys, wallet, water etc. This bag does just the trick! The size is perfect for all your essentials.
I use the magnets to attach to the tank (I own a Honda CB500X) and the strap to attach to the headstock and the bag feels really secure. The clear pocket on the top fits my iPhone 11 but wouldn't fit a bigger phone than that.
All in all a great product from GIVI at a fantastic price.
Quality from Givi
06 April 2022 by Alan M
Quality piece of kit,
Fastens to the stock head and then held to the tank by magnets, holds firmly with no movement, easily lifts up to fill with fuel.
I can carry plenty extras in the bag, gloves,wipes,glasses etc.
Not tried in heavy rain yet so not sure about how waterproof it is, rain cover supplied, tie down straps also supplied, but I feel these aren't required.
Overall I would recommend.
Quality bit of kit
21 January 2022 by John A
Quality product, feels like it will last a long time. Only gripe is that the flap mobile pocket is small.
Great quality
30 December 2021 by Lee H
Fantastic quality but didn't fit the shape of my Tiger 1200 tank well enough
Quality bag, fits honda rebel perfect.
31 October 2021 by Josh B
Realy well made quality item, fits my Mrs honda rebel realy well, great clear pocket so she can use her phone as a satnav,
Very happy for the price.
Good bag.
18 October 2021 by Gary W
Great for day trip for phone, drink, keys, wallet but not much more. Sits well on my Yamaha XJ900s Diversion. has a rain cover and extra straps. the only issue i have is the velcro strip to hold the magnetic flaps back when not on bike sticks out alot. so i just snipped it off. quality made bag, iphone xr is a snug fit in the window but does fit.
Perfect size
15 September 2021 by Cris N
Just enough space for the stuff that's in your pocket + A drink gate opener and phone. Top pocket could be a bit bigger.
Fantastic tank bag and great value
24 August 2021 by Elizabeth W
Very happy with this purchase - exactly what I wanted. I've just taken it around the NC500 in Scotland and it didn't let me down. The waterproof cover IS waterproof. Plenty of space for my needs (water, keys, purse, phone, bits and bobs). The magnets are strong - been tested in the twisties and on the motorways and the bag didn't move at all. Love it!
Excellent product
16 August 2021 by Roger P
The bag is spot on for my 650 v-strom and really well made. The phone or GPs pocket is smaller than I thought and my phone would not fit in. But still very pleased with the bag
Great fit on my cbf600
10 August 2021 by Anonymous
Fits loads of gear and the mag fixings are secure. I use the front strap too just to be sure but it probably doesn't need it. The window pocket on top is not too brilliant for a phone - too much reflection to see directions but a written route note is perfectly visible.
Great Bag
26 July 2021 by Andrew N
Yes it is small but that was what I wanted. Perfect for wallet, glasses, keys and phone etc and a small bottle of water. Much better than having your pockets crammed. Magnets are surprisingly strong and I have not found the need to use the straps, even at speed it has remained very solidly in place. Very pleased. Quality of the bag was what you expect from Givi. The only thing to bear in mind is that the clear top pocket can be a bit tight if you have a large phone and want to use that feature.
Description
Givi EA106B Easy-T Magnetic Tank Bag - 6L
6 litre capacity
Uses 2 magnets to fit to metallic tanks
TFS compatible for non-metallic tanks
Mobile phone pocket with clear window
Inner pocket
Detachable shoulder strap
Reflective inserts
Supplied with a rain cover
Phone Not included
Small and compact yet extremely versatile. The mobile phone pocket atop the main compartment can be viewed through the clear window. The bag attaches with two powerful magnets to metal tanks. For non metal tanks it is compatible with the T460B tank fitting system (TFS). Off the bike it can be easily carried with the shoulder strap.

| Depth | Width | Height | Max. Capacity | Max. Load |
| --- | --- | --- | --- | --- |
Product Specification
Related Items
Manufacturer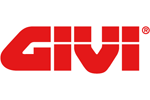 About
Givi
Real passion, Italian design, strong technological ideas and specific knowledge of materials; these are the key factors of the international success of Givi, which led a small factory in Brescia to become the leader in motorcycle accessories. Today, Givi hires nearly 500 employees all over the world, working with the same determination of the first day.
Givi's mission is a constant commitment to produce, realise and distribute quality products, which can improve the equipment of the motorbike and bikers themselves in terms of security and technical performances. This engagement is only possible thanks to the team work of Givi, which relies on a sustainable development of the product.

Questions and Answers
Questions and Answers
What size is the phone pouch?

July 4, 2018

The pouch measures 7"x4.5"

1 would it fit a 2018 tiger xrt 800 2 is there a hole to charge phone in the tank bag

July 3, 2018

This Tank Bag is universal and will be suitable for virtually all motorcycles. It uses 2 magnets for metallic tanks, or you can purchase the Givi T460B Universal Tankbag Fitting System for non-metallic tanks (sold separately and found in the 'related items' section). There are no holes in the bag for threading electrical cables through.

Does this come with straps for none metallic tanks or do they need to be purchased separately?

February 5, 2018

The EA106B comes with 4 belts for direct attachment to the motorcycle.

Hi. Would this fit a 2014 BMW GS1200 Adventure? Cheers

September 22, 2017

The Givi EA106B Easy-T Magnetic Tank Bag is a universal fitment, therefore providing you have a metal tank then the bag will fit.