Garmin Sat-Nav - Zumo 595LM
Dual orientation motorcycle GPS with adventurous routing and EU lifetime maps
View full details
Customer Reviews
for Garmin Sat-Nav - Zumo 595LM
Press Reviews for Garmin Sat-Nav - Zumo 595LM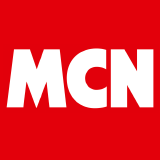 MCN 4th May 2016 Issue
Description
Garmin Sat-Nav - Zumo 595LM
The Garmin Zumo 595LM is a premier model in the Zumo range of GPS units with a glove friendly, glare reducing transflective 5inch bright touchscreen. The screen can be viewed in landscape or portrait mode to help show clearly what's ahead. The Adventurous Routing allows you the option of more interesting twisty, undulating roads on your journey. As well as getting audio prompts via Bluetooth, including spoken street names, you can also play music, access your mobile phone, link up with the optional Tyre Pressure Monitor Sensors (sold separately) and the Garmin VIRB action camera (sold separately). PhotoReal Junction View displays realistic views of junctions and interchanges on your route to help ease navigation through these areas. Off road, the Zumo 595LM supports TOPO and custom maps (sold separately). It can depict 3D terrain so you know exactly what to expect - it's also rugged enough to handle the adventure. For a detailed list of the Zumo's capabilities take a look under the features tab above.

Package Contains
Garmin Zumo 595LM
Lifetime maps (indicated by 'LM' after model number on the box)
Battery pack
Motorcycle mount and hardware
Motorcycle power cable
Automotive suction cup mount
Automotive power cable
USB cable
Quick start manual



Garmin BaseCamp full details
Glove-friendly transflective sunlight-readable 5-inch touchscreen
Dual orientation display
Removable rechargeable lithium-ion battery with up to 4 hours between charge
Rugged, weather proof design for harsh weather (IPX7)
Display resolution 800 x 480 pixels
Preloaded European maps with free lifetime updates (see features tab for coverage)
Garmin Adventurous Routing finds curvy or hilly roads and limit major highways
Rider alerts for sharp curves, railway crossings, safety cameras and more
Hands-free calling and smartphone notifications on zumo screen
Control music from an MP3 player or smartphone and stream Spotify music services
Spotify support with compatible phones
High-sensitivity receiver
Headphone jack and audio line-out
Built-in internal solid state memory
Accepts microSD data cards (not included)
MP3 player
Custom POIs (ability to add additional points of interest)
Holds up to 1000 waypoints, favourites and locations
Speaks street names (e.g. "Turn right on Elm Street in 500 ft.")
Lane assist (guides to proper lane for navigation)
Junction view displays junction signs at major junctions
Route avoidance allows filtering of motorways, tolls etc.
Round trip planning feature
Bluetooth wireless technology
Speed limit indicator displays speed limit for most major roads
View upcoming points of interest along route
Trip planner using Garmin Basecamp software downloadable for free from Garmin
Trip log feature
Tyre pressure monitor system for up to 4 tyres, individual sensors sold separately
Service history log tracks tire mileage, oil changes, spark plugs and more
Garmin VIRB action camera remote control (camera sold separately)
Custom maps available from Garmin
TOPO map support with 3D terrain
Up ahead alerts
Requires 12V (typically) and up to 1A from power cable, power consumption is 5V; 2A
Dimensions 14.9 x 9.7 x 3.3 cm; weight 374.5g
Product Videos

Garmin Zumo 595LM Overview
Features
Related Items
Manufacturer
About
Garmin
As a leading, worldwide provider of navigation and camera technology, Garmin are committed to making superior products for automotive, aviation, marine, outdoor and sports that are an essential part of their customers lives. Garmin s vertical integration business model keeps all design, manufacturing, marketing and warehouse processes in-house, giving them more control over timelines, quality and service. Their user-friendly products are not only sought after for their compelling design, superior quality and best value, but they also have innovative features that enhance the lives of their users.
See all Garmin products…
Questions and Answers
Questions and Answers
will this product fit directly onto my 2014 Triumph Tiger 800 abs without having to purchase further mounting brackets. thannkyou

February 27, 2020

Unfortunately as this is a universal product we are not able to advise on specific fitments and instructions. The product does come with a motorcycle mount and hardware however.

Senna Bluetooth headset in my helmet. Will it link up with the Garmin ?

June 5, 2019

The Garmin and Sena will connect with no issues.

hi I have a 1998 triumph Trophy 1200 do you have a kit to mount a garmin sat-nav to my bike thanks

March 19, 2019

Unfortunately we do not have a mounting kit for your Trophy, apologies. We would suggest asking the question on an online Triumph forum, as other Trophy owners must have encountered this issue.

Hi, I have a wired autocomm intercom on my BMWR1150RT....currently fitted with an ancient Garmin street pilot. The audio output is wired via a jack plug into the intercom. Does the 595 have a wired audio output which is compatible with the intercom system? Also - does the 595 have an internal speaker for use in a car or does it require a separate speaker ?

March 14, 2019

Garmin have confirmed that this Sat-Nav is equipped with a wired audio output. The 595 does not have an internal speaker, but the car mount does.

I have a Triumph Bonneville America 2015, will this fit without additional kit?

March 7, 2019

The motorcycle mount and hardware included with this Sat-Nav should be compatible with your Triumph Bonneville America 2015. An optional fork stem mount can be purchased if the location is preferred over handlebar fitment.

I have a Garmin Zumo 660 which is now US. Would the 595 be compatible with the cradle for the 660 . Many Thanks

February 26, 2019

Unfortunately the Garmin 660 and the Garmin 595 use different mounts.

Does the USB attachment allow for charging of any usb powered device ?

February 25, 2019

Unfortunately this is for input only.

Will the Zumo 595LM fit my Triumph Explorer 1200 XCa 2016 model (normal not TFT clocks)?

February 21, 2019

The Zumo 595LM is supplied with a universal motorcycle mount and hardware, but we are not able to advise on specific model fitment, apologies. As long as you have space on the handlebars to fit the clamp, it should fit.

Will the fitting kit supplied work with my 2017 Bonneville T120?

December 18, 2018

As long as you have space on your handlebars to fit the mount, this will work in your bike.

If I purchase the Zumo 595LM for my 2013 Hayabusa(Brembo) model, what fitting kit would I need and what kit would I need to permanently wire it to my battery. Thank You

July 10, 2018

The wiring loom to connect the sat nav to the battery is supplied in the box. The only way that I can see to mount a sat nav would be by using a Ram Fork Stem Mount. This item will fit hollow fork stems that measure between 12-33mm. If your fork stem fits into this range then the Ram mount should fit.

Hi What extra parts would be needed to fit to a 954 fireblade? Thanks

July 5, 2018

You will need the Ram Stem Mount kit, quick find number 157380. As long as the hole in your head stock is between 12-33mm this will allow you to mount your sat nav.

Hello I have a 550 Zumo and love the ability to play back audio books from Audible on it via the SD card and player. Is the 595 as capable of allowing playback of Audible audio books as the 550 is? Ian

May 14, 2018

The Garmin Zumo 595LM, when connected to a smart phone, will play back all audio from the mobile phone including music, radio and audio books.

Will 590 zumo base be compatible with 595 lm

May 4, 2018

The base is compatible.

Do I need to plug it into a computer before I can use it

February 21, 2018

You do not have to, but it is always a good idea to register the device with Garmin and update the maps.

Hi, I have got a Kawasaki GTR1400 GT will the fitting kit (included with the sat nav) fit on my bike without having to make any additional purchase. Cheers

February 15, 2018

You may be able to secure the included RAM mount onto the handlebars, where your clutch reservoir bolts/mount is positioned. You will be able to remove these bolts, place the RAM mount over the top and secure the included longer bolts in place. Alternatively, you can purchase a RAM Motorcycle Fork Stem Mount. This may be easier to fit.

I understand the Garmin 595 has European maps, but how easy is it if I am wanting to load maps of New Zealand and USA?

February 12, 2018

For World Maps, you will have to log on to Garmin's website and purchase the required region. Garmin recommend that you download your chosen/purchased regions to an SD Card.

Hello, is the cover/case included in the package, as previous Zumo models? Thanks

January 31, 2018

The Garmin Cover/Case is not included with the Zumo 595 and is sold separately.

Will the Zumo 595LM fit on an existing 660 cradle?

January 9, 2018

Unfortunately the Zumo 595LM is not compatible with the 660 cradle.

Hi there, Is EU lifetime maps include Turkey? Which countries are included? Thanks

October 11, 2017

If you click on the features tab and scroll down, it will show the list of countries that are included.

Hi there, what mounting kit comes with this Sat Nav. Is it a Ram Mount kit and if so does it include the clutch/brake adapter plate? Thanks, Kris

October 10, 2017

A Garmin mount is supplied with the sat nav - a clutch/brake adapter plate is not included.

Hi, I have got a BMW R1200RS. will the fitting kit (included with the sat nav) fit on my bike without having to make any additional purchase. Cheers

February 28, 2017

Unfortunately this would not fit with the standard mounts provided, there is no space on your BMW. You would need to purchase the Ram stem mount and remove the headstock stem cap. The Ram mount can be purchased from us, the quick find number is 157380

The motorcycle mount that comes with the zumo 595LM, does it clamp onto a rubber ball that is placed into the steering coloum? I know it as a RAM mount.

February 2, 2017

The Garmin Zumo 595LM does not come with the stem mount, this would need to be purchased separately.