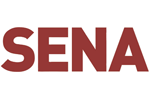 SENA 10S Bluetooth Headset & Intercom
Customer Reviews for SENA 10S Bluetooth Headset & Intercom
Description
SENA 10S Bluetooth Headset & Intercom
Slim profile and 12 hour talk time; 10 day stand by
Connect up to four riders through One Touch Group Intercom
Universal Intercom to connect to third party units
Wide volume control
Voice prompts
Built in FM radio with ten preset stations and automatic scan
Range up to 1.6km (1 mile) in open terrain
Crystal clear HD audio and advanced noise control
Bluetooth 4.1 technology
Headset Profile (HSP)
Hands-Free Profile (HFP)
Advanced Audio Distribution Profile (A2DP)
Audio Video Remote Control Profile (AVRCP)
Improved stereo Bluetooth speakers
System configured via convenient Sena Smartphone App
Pair with up to two mobile phones with hands free calling
Pair with other Sena products
Boom and full-face mics included
Simple jog dial operation
MP3 port and earbud port
Lithium polymer with 3 hour charging time
The Sena 10S Motorcycle Bluetooth Communication System is an upgraded version of the original SMH10 system. Now in a slimmer profile, the 10S maximises the enjoyment factor of your ride by keeping you in touch with up to four riding companions via crystal-clear HD audio, up to 1.6 km (1 mile) away, through the One Touch Group Intercom. The 10S also uses the Universal Intercom protocol so it can communicate with all Sena and non-Sena Bluetooth headsets on the market. The 10S delivers HD-quality audio that's clear, precise, and comfortable in every condition. Sena's Advanced Noise Control ensures ambient noise doesn't interfere with incoming and outgoing audio. Meanwhile the Bluetooth 4.1 technology, improved stereo Bluetooth speakers, and advanced architecture creates a smooth, crisp, and responsive user experience you'll love. The Sena Smartphone App makes configuring your 10S a snap! Change settings, set groups of intercom friends, and access a Quick Guide. You can also set up your 10S to pair with up to two mobile phones for convenient hands-free calling. Pair the 10S with a Sena Bluetooth Audio Pack-equipped GoPro or the Sena Prism Bluetooth Action Camera, and you'll have a wireless multi-track recording setup for HD video that includes the mic from your headset, the intercom audio from your buddies, and even the sound of the road! The 10S simplifies the connections for your earbuds and microphone (wired or wired boom type) by condensing them down to a single clamp connector, which minimizes the number of wires and enhances reliability.
Manufacturer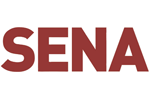 About
SENA
Sena believe that there is no such thing as a viable shortcut in the pursuit of a passion. They are all motorcycle riders and technology enthusiasts at Sena, including their CEO. So when they develop new products, they go to great lengths to ensure the final version is everything they dreamed it could be and everything their customers expect it to be. This is the Sena way, and has been since they first got started in 1998. Their passion for adventure and obsession with perfection fuels them. Sena. Advancing adventure.
See all SENA products…
Questions and Answers
Questions and Answers
Can this unit allow me to connect to a sat nav and my phone simultaneously?

October 24, 2019

We can confirm that you are able to connect this device with a mobile phone and GPS device simultaneously.

Can this connect to 3 other riders, my phone and my sat nav and if you are using as an intercom, is it hands free?

May 27, 2019

Group Intercom supports 10S and 20S only. Other headsets will be excluded from Group Intercom. If a non-Sena headset does not support a multipoint connection, it cannot use a phone call connection while using the Universal Intercom. If non-Sena headset (already paired as Universal Intercom with Sena) is turned on, then the multipoint connection is automatically deactivated and the non-Sena headset is automatically connected to Sena headset as a Universal Intercom. So you cannot use multipoint connection devices such as GPS, while a non-Sena headset is turned on.

Will it fit a Caberg Duke helmet please?

December 17, 2018

We can see no reason why this should not fit your Caberg.

Is this waterproof? Or at least capable of consistently withstanding English rain? Thanks.

August 9, 2018

The Sena 10S intercom module is weather-resistant, but not waterproof.

Can this be fitted to a BMW system 6 helmet

May 21, 2018

We can see no reason why the 10S shouldn't be use on this helmet. It would need to be mounted far enough back to clear the internal visor lever.

Does this 10s kit connect two riders on two bikes i.e. not just rider and pillion on one bike ?

April 27, 2018

The Sena 10s is capable of rider to rider, the range is up to 1.6km (1 mile) in open terrain.

Are you able to record your voice with this?

February 21, 2018

You cannot record with this device, it is an intercom only.

Is it possible to connect 4 headsets and a satnav all at the same time? Can one satnav be shared among multiple headsets?

March 16, 2017

It will not be possible to connect the satnav to multiple headsets.