Shark Evo-One Priya - Matt Black / Anthracite
Themoplastic flip helmet with MaxVision Pinlock visor and internal sun visor
View full details
Customer Reviews
for Shark Evo-One Priya - Matt Black / Anthracite
April 30, 2018
Adequate, but not great
The helmet is comfortable and the flip up mechanism is very simple on the move. But, on switching back to full face on the move, the mechanism does not lock into place easily and seems to need 2 hands. This may loosen up and become easier with wear.The helmet is quite heavy and noisy. I've also noticed what seems to be a blind spot too when looking over my shoulder. I've had numerous helmets in the past and never noticed this previously, but it feels like I need to turn that few degrees further for a decent look behind. So, overall, in my view, quite a high price for not such great quality. Sportsbikeshop service was good.
Read more
January 3, 2018
Superbly well thought out helmet
Not the quietest helmet but having the ability to quickly flip up the front is worth it. Can easily convert on the move and love the ratchet strap. Ordered the Medium first but exchanged very quickly for the Small. Had to remove some padding from the cheekpads to make it more comfortable. Sportsbikeshop service is second to none.
Read more
Press Reviews for Shark Evo-One Priya - Matt Black / Anthracite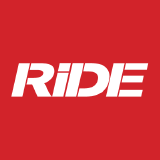 RIDE May 2015 Issue