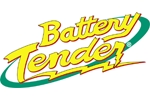 Battery Tender Junior 800mA Wallplug Charger
800mA wallplug lead acid or lithium battery charger with short circuit protection
View full details
Customer Reviews
for Battery Tender Junior 800mA Wallplug Charger
Description
Battery Tender Junior 800mA Wallplug Charger
Plugs directly into the wall
Spark proof
Short circuit protected
Safety timer
Selectable for AGM, flooded, GEL or lithium (LiFeP04) batteries.
Manufacturer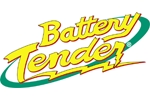 About
Battery Tender
Since the family started this company in 1965, Deltran Battery Tender has taken great pride in designing, manufacturing, and distributing technologically advanced products that meet the ever changing needs of their worldwide customers. Their strategic initiatives have continued to focus on innovation and customer satisfaction.

At Deltran, performance isn't just a business, it's a way of life. Long after the final sale, their commitment to service lives on. They are constantly striving to improve every element of their business; from the products themselves to marketing and distribution. As the world advances, they remain state of the art with innovative designs and technologies.

So why use a Battery Tender charger over a conventional charger? Battery Tender's BTP Microprocessor Technology and quick-connect convenience automatically maintains the batteries in all your vehicles. They are ready to go when you are. You just set it and forget it.

See all Battery Tender products…
Questions and Answers
Questions and Answers
Please can you confirm this unit plugs into a standard 3 pin uk plug socket. Thanks

October 17, 2018

We can confirm that this battery charger is provided with a UK 3 pin plug adaptor.

does this charger accepts the fused terminal QDC plug so that i do not need to remove my seat everytime i need to hook this charger?is the QDC included with the charger?thanks

September 17, 2018

We can confirm that this battery charger is supplied with the eyelet battery connector lead and crocodile clips connector lead. As with other battery chargers, you are able to disconnect the charger from your motorcycle leaving the eyelet lead connected to the battery.