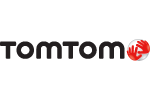 TomTom Sat-Nav - Rider 450 World
Sat-nav with lifetime world maps and bluetooth hands-free calling and route sharing
View full details
Customer Reviews
for TomTom Sat-Nav - Rider 450 World
Description
TomTom Sat-Nav - Rider 450 World
Lifetime World maps and TomTom Traffic
Ride challenge level
Bluetooth hands-free calling and route sharing
Smart screen sensitivity for gloves
Lifetime speed camera alerts
Black spot and traffic jam warnings
ADVICEPlease check the TomTom website regularly for the latest firmware updates to keep your unit current taking advantage of the latest upgrades and improvements.

The TomTom Rider 450 lets you discover the most exciting winding roads and avoid the boring straights. Let your TomTom Rider automatically discover a different return from your journey out, and stay at sea level or get climbing. Get on the road with the worlds best curated routes pre-loaded on your motorbike sat-nav. The Rider 450 has a touch sensitive screen that adapts to light and heavy gloves, with different colour options for different times of the day and is weather proof and drop proof with an IPX7 rating. It features pinch, zoom and swipe to interact with the map. Portrait view allows you to see more of the bends ahead, simply rotate the Rider 450 on its mount. Install and update world maps at no extra cost, and get intelligent routes that avoid traffic in real time for the lifetime of your sat-nav and warnings that alert you to approaching speed cameras. Trip statistics let you see how far, how fast and for how long you have ridden. Thanks to accident black spot and traffic jam warnings you'll know when to ride cautiously.

Use the MyDrive motorcycle route planning website to create your own thrilling trips and sync them instantaneously to your device or plan a tour with Tyre Pro before leaving home. Bluetooth file sharing allows you to share your route with other bikers. Upload tracks (GPX format) and your TomTom Rider will show you the way. Make and accept calls with your smartphone in your pocket and save your route on an SD card and share it with your friends.

What's in the box:

TomTom Rider device (4.3")

Charging bike dock

Battery cable

Secure RAM mount
Features
Manufacturer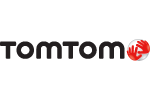 About
TomTom
At TomTom, they want to do much more than guide you to your destination. They want to help you get there as fast as possible whilst staying relaxed by knowing when youre going to arrive. Thats why they have developed a unique approach to navigation using features such as Tele Atlas, Map Share, IQ Routes and HD Traffic.
See all TomTom products…
Questions and Answers
Questions and Answers
Can I disable speed camera alert on this model because I have heard this function is illegal in some eu countries. Thanks

April 27, 2019

TomTom advises that when you drive into an area or country that does not permit speed camera warnings, your Rider switches the speed cameras service off. You will not receive speed cameras warnings in those areas or countries. Some areas or countries permit limited speed camera warnings, for example only warnings for fixed cameras, or warnings for risk zones. Your Rider automatically switches to give limited warnings when you cross into those areas or countries.

is the TomTom Rider 400 still available ? is this its update ? Thank you

October 29, 2018

The Rider 400 is an older version, the Rider 450 is the updated model. The newest model is the Rider 550, which has WiFi connectivity.

Hi Moto Guzzi 1200 range come with a pre installed tom tom cable under the tank you just unroll it when you get the bike and it fits my rider 2 if i up grade to a 450 is that cable and plug that fits the rider 2 redundant,

August 20, 2018

The TomTom Rider 450 uses a different battery cable to the Rider 2, but a new battery cable will be included with the 450.

Hi will this Sat nav fit the Kawasaki universal Sat nav bracket fitted in the tourer upgrade

May 31, 2018

Unfortunately we are not able to advise, apologies. You would really need to ask a Kawasaki dealer.

Will the rider 450 fit on the rider 400 cradle and charge normally?

April 30, 2018

Yes, the cradle has not been changed.

Hi, a couple of questions. Does this unit come pre-installed with 100 'great rides' as per its 410 premium predecessor? And is this a stand alone unit with a sim that can get traffic/speed camera updates, etc WITHOUT the use of a smart-phone? Thank you in advance for your help.

February 5, 2018

The Rider 450 World is pre-installed with the 100 Great Rides feature. To receive the traffic and speed camera updates, you will have to connect this SatNav to a smart-phone.

Is this item sold with the full mount for a motorcycle? Thanks

December 28, 2017

As detailed in the product description we can confirm that this product is supplied with a secure RAM mount.

Can tom tom rider be programmed for car journeys as well as bikes

September 2, 2017

The 450 can be used for car journeys.