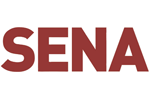 Sena 20S EVO Bluetooth Headset & Intercom - Single
State-of-the-art motorcycle Bluetooth communication system with FM radio
View full details
Customer Reviews for Sena 20S EVO Bluetooth Headset & Intercom - Single
The Sena 20S Evo is an extraordinary piece of kit that has made my riding life so much easier in the time I've used i...
Description
Sena 20S EVO Bluetooth Headset & Intercom - Single
13 hours talk time
Audio Multitasking
Multi-way intercom up to 8 connections
Group Intercom
Bluetooth intercom up to 2.0 kilometres (1.2 miles) in open terrain
Smartphone App for iPhone and Android
Universal Intercom
Lithium polymer battery; 2.5 hours charging time
Advanced Noise Control
Intuitive voice prompts and voice commands
HD quality crystal clear and natural sound
Bluetooth Audio Recording
Versatile functions using motion sensor technology
All-in-one helmet clamp kit
Water resistant for use in inclement weather
Built-in FM radio tuner
10 preset station memory with automatic scan function
Optional Handlebar Remote support (not included)
Bluetooth pairing for dual mobile phones
Bluetooth handsfree for Bluetooth mobile phones
Bluetooth stereo headset for Bluetooth audio devices
Bluetooth stereo headset for Bluetooth GPS navigation
Firmware upgradeable
The 20S EVO is the next generation of the original 20S, with an updated design and improved intercom functionality and stability to keep up with your ride. The 20S EVO was designed with a fixed type, shark fin antenna as opposed to its predecessor with the flip up antenna. This sleek new antenna design improves upon intercom stability and even secures the intercom distance while updates to the hardware allow for an even more robust general performance updates.
The same feature set that made the 20S the world's #1 Bluetooth communicator is still present in the 20S EVO. Use the updated intercom function to stay in touch with up to eight other riders up to 2 km (1.2 miles) away, through the Group Intercom feature. The 20S EVO still delivers HD-quality audio that's clear, precise, and comfortable in every condition. Sena's Advanced Noise Control ensures ambient noise doesn't interfere with incoming and outgoing audio. Bluetooth 4.1 technology, high-quality stereo Bluetooth speakers, and dual-module architecture create a smooth, crisp, and responsive user experience that the 20S is known for.
Sena 20S EVO Audio Multitasking technology allows you to have an intercom conversation while simultaneously listening to music, FM radio, or GPS. No longer do users have to deal with the frustrations of interruption-based audio functions of past Bluetooth communication devices, the 20S' Audio Multitasking is the perfect solution. Now audio features won't interrupt each other but simply overlay for a smooth listening experience. Enrich your ride with interweaving audio sources.
The simplified user interface makes setting up and pairing your 20S EVO incredibly easy, thanks to Sena's motion sensor technology. Pair your Bluetooth devices with a simple shake of the 20S EVO. Once you're on the road, complete control of the 20S EVO can be done through hands-free voice commands. Intuitive technology ensures safe, controlled riding as you seamlessly move through music, phone, and intercom features. The optional Remote Controls give you even more command-and-control flexibility. Technology that keeps things simple… that's the Sena advantage.
Linking the 20S EVO with the Sena Headset App (for iPhone and Android) allows you to configure device settings and access the Sena quick guide at the click of a button. The 20S EVO can also easily connect to the Sena RideConnected App to intercom with a virtually limitless amount of riders over an infinite range, so long as you are connected to a mobile network.
Features
Related Items
Manufacturer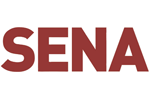 About
SENA
Sena believe that there is no such thing as a viable shortcut in the pursuit of a passion. They are all motorcycle riders and technology enthusiasts at Sena, including their CEO. So when they develop new products, they go to great lengths to ensure the final version is everything they dreamed it could be and everything their customers expect it to be. This is the Sena way, and has been since they first got started in 1998. Their passion for adventure and obsession with perfection fuels them. Sena. Advancing adventure.
See all SENA products…
Questions and Answers
Questions and Answers
Hello, will this fit an Arai Rebel helmet? Looks like the perfect intercom for when my dad and I go touring again!

April 2, 2019

Unfortunately as this is a universal product we are not able to advise on specific fitments, apologies. However, we can see no reason why it would not fit.

Would this fit an AGV K3 SV? I have the AGV Easy Share intercom that's buggy and useless & looking for something more advanced. (That works).

August 13, 2018

The K3-SV has cut outs for the speakers, so the 20s Evo should fit.

Will this Sena model interface with any of the other models? i.e. a cheaper model for the passenger?

May 1, 2018

You can have an intercom conversation with non-Sena Bluetooth headsets using the Universal Intercom function. Non-Sena Bluetooth headsets can be connected to the Sena Bluetooth headset if they support the Bluetooth Hands-Free Profile (HFP). The working distance may differ depending on the performance of Bluetooth headset that it is connected to. In general, it is shorter than normal intercom distance since it uses the Bluetooth handsfree profile.

I generally used Sena ear buds instead of the speakers in helmet - does the S20Evo have a plug socket to take the ear buds or is it speakers only?

January 5, 2018

We can confirm that the Sena 20S EVO Bluetooth Headset & Intercom does have an earbud port on the front of the helmet mount.

Could you tell me warranty comes with this product

November 21, 2017

Sena products have a two year warranty.

Hi, will the new 20s sit on the old 20s helmet mount? Also is communication between the intercoms okay old and new? Regards.

September 25, 2017

The new 20S EVO can be mounted on the same bracket as the original 20S and communication between the two units will still work in the same way.