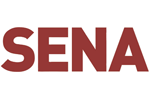 Sena 30K Bluetooth Headset & Intercom - Dual
State-of-the-art motorcycle Bluetooth communication system with mesh intercom
View full details
Customer Reviews
for Sena 30K Bluetooth Headset & Intercom - Dual
Description
Sena 30K Bluetooth Headset & Intercom - Dual
13 hours talk time
8 hours Mesh intercom
Audio Multitasking
Multi-way intercom up to 16 connections in a private mode (5 mile radius)
Multi-way intercom unlimited connections in public mode (1 mile radius)
Group Intercom
Bluetooth intercom up to 2.0 kilometres (1.2 miles) in open terrain
Lithium polymer battery; 1.5 hours charging time
Quick charge; 20 minutes of charging equals 5 hours Bluetooth intercom or 3 hours Mesh intercom
Advanced Noise Control
Crystal clear sound using Sena's advanced noise control
All-in-one helmet clamp kit
Built-in FM radio tuner
10 preset station memory with automatic scan function
The Sena Mesh Intercom technology is now here and ready to change your ride. Simply press the button on top of the Sena 30K to turn on public mode, and you will be automatically and instantaneously connected to a virtually limitless amount of 30K users within a mile range. Intercom connections are also now more stable than ever with Sena's new Mesh Intercom technology. When one of a group's riders goes out of range, the rest of the group remains seamlessly connected while the Sena 30K still intelligently searches for the lost connection and reconnects automatically once back in range. No longer will you have to worry about losing half of your group due to a Bluetooth chain linked connection of the past. With private mode you can invite and communicate with up to 16 riders at a range of up to 2.0 km (1.2 miles), while an endless number of guests can join to listen in as well. When riding with 5 or more riders, the Mesh Intercom will intelligently keep the group connected at a range of up to 8 km in ideal riding environments (5 miles).
The technological advance of Sena's Mesh Intercom technology has the ability to work in conjunction with Bluetooth, allowing for more connections than ever before with the 30K. The Sena 30K packs all of the capability necessary to ride in large groups. Designed with an innovative dual antenna and 2 separate processors, one for Bluetooth, and one for Mesh Intercom technology, the Sena 30K has the ability to connect to each processor simultaneously with the new multi-operation feature. With the ability to dually connect to both Mesh Intercom and Bluetooth 4.1 simultaneously, the Sena 30K offers the connectivity you need while riding.
The Sena 30K's Audio Multitasking technology allows you to have a conversation via Mesh Intercom technology while simultaneously operating Bluetooth operations such as streaming smartphone music, taking or making phone calls, or listening to turn-by-turn GPS navigation. No longer do users have to deal with the frustrations of interruption-based audio functions of past Bluetooth communication devices. Now audio features won't interrupt one another but simply overlay for a smooth listening experience. Amp up your ride with interweaving audio sources.
Product Videos

Sena 30K Video
Manufacturer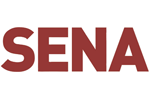 About
SENA
Sena believe that there is no such thing as a viable shortcut in the pursuit of a passion. They are all motorcycle riders and technology enthusiasts at Sena, including their CEO. So when they develop new products, they go to great lengths to ensure the final version is everything they dreamed it could be and everything their customers expect it to be. This is the Sena way, and has been since they first got started in 1998. Their passion for adventure and obsession with perfection fuels them. Sena. Advancing adventure.
See all SENA products…
Questions and Answers
Questions and Answers
Can I have a 3 way conference with these?

January 31, 2020

We can confirm that the Sena 30K can have a 3 way conference. The Sena 30K can connect with anywhere up to 16 other intercoms at once (within a 5 mile radius).

I already have dual 20s units - can you confirm if the 20s bases will work with the 30k? i.e. can we keep our helmets as is and just slot the 30k's in or do we need to rewire?

March 23, 2019

The 30k will physically fit on to the 20s mount, however we can not confirm full compatibility.

can i pair a second phone with this

March 19, 2019

We can confirm that the 30K intercom has a second mobile phone pairing option.

With the Send 30k can my passenger hear the sat nav at the same time driver or does it cut the passenger off and then reconnect when the sat nav has given the instructions to the driver.Thanks Ron

October 26, 2018

Only one headset will receive directions from the sat nav. The sat nav will take priority over conversations, the headsets will then revert back to comms with the passenger.

Do all your sena headset /intercoms come with 1 yr or 2 year guarantee ?

September 25, 2018

Sena intercoms have a two year warranty.

If I want to use my own earphones instead of the speakers from the 30k, is this possible? Is there a jack somewhere you can plug alternative earphones into?

February 13, 2018

We can confirm that the Sena 30K does have an earbud port which will allow you to use your own earphones.

Is it compatible with a Sena 20S? If my buddy has the 20, can I use the intercom with him with the 30?

January 30, 2018

The Sena 30K Intercom is compatible with not only the Sena 20S Intercom, but the majority of all other Sena Intercoms.

You won't get it cheaper.
Our Price Match Promise.