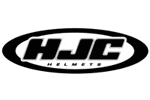 HJC IS-17 Loktar - Black
Polycarbonate helmet with internal sun visor and removable washable interior
View full details
Customer Reviews
for HJC IS-17 Loktar - Black
December 10, 2018
Brilliant helmet
I had previously worn a shoei helmet but this one is far more comfy, has more features and I think also looks better. Overall a brilliant helmet. My wife now wants one for her.
Read more
October 19, 2018
Perfect starter helmet
As a new rider I prioritise safety, and did a lot of research before buying my first helmet. I tried lots on in-store to ensure I had the sizing correct, before ordering from Sportsbikeshop. This helmet is superb! Five-star SHARP rated, removable lining and a built in sunvisor. It's super-comfy and IMO opinion looks absolutely brilliant. Service from Sportsbikeshop was terrific, with my order delivered the next working day and excellently packed - the helmet arrived in a box in a box in a box! And together with Pinlock visor inserts and a carry bag. To cap everything off, the price was sixty pounds less than other retailers were offering for the same.
Read more