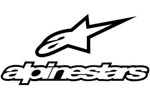 Alpinestars Celer V2 Leather Gloves - Black / Black
CE certified leather sports gloves with PU knuckle protection and gussets for added flexibility
View full details
Verified Customer Reviews for Alpinestars Celer V2 Leather Gloves
Great Summer Glove
21 March 2021 by Andrew C
As RST summer gloves have done a couple of years I thought I'd replace them with these.
Good fit, albeit a little tight between the index and forefinger on the right but this has now loosened after wearing. Great protection, with a finger bridge, touch screen and look good.
Usual Alpinestars quality.
Goods
17 March 2021 by Taras S
good quality, easy to use. for the summer, the very thing
Great fitting glove!
12 October 2020 by Neale W
Perfect sizing, real good feel, well made gloves and look fantastic when worn.
Gloves
14 July 2020 by Mark W
Fit lovely, look great, very pleased with them.
The Red if I'm honest is a bit more orange than red but still look great !
Style: Black / Fluo Red
Very good snug gloves
07 June 2020 by Jas
Very happy with the gloves, order your normal size gloves if you wont great a chance to try them on!

Very snug and keep your hands relatively warm and are comfortable.
Style: Black / Fluo Red
Motorbike gloves
21 May 2020 by Suzie
I bought a similar pair a couple of years ago, and they were excellent. But these gloves are far superior they even have a finger point for touch screen which is excellent. As well as warm and comfortable with the armour protection
Would highly recommend these gloves Excellent choice
Style: Black / White / Fluo Red
Very nice gloves
17 March 2020 by Danijel G
Awesome gloves from alpinestars, for summer perfect. Didnt try to ride with them yet but they fit nice, a bit tight but they are new. My palm si about 21-22cm so i went with L. Very stylish and ofc great service from sportsbikeshop.
Awesome gloves
19 August 2019 by Nick W
Great short summer gloves, snug fit when first tried on but the leather will give a little. Quality is typical Alpinestars ... Excellent. Don't hesitate, buy them.
Very satisfied
13 June 2019 by Anonymous
Out of the box they are pretty tight and had some spots that were unconfortable to wear and it kind of hurt wben wearing but after three rides they stretched and are perfect fit. They are very comfortable and when you wear them, it really feels like high quality. Definitely nicest gloves design wise. They are quite thick for colder days but i can't know since i wore them only in hot weather. But they keep your hands from sweating on warmer days. Like a perfect mix of warm/cold weather gloves. Customer service was very good and shipping quite fast. I am very satisfied with my order and will order from sportbikeshop again.
Does what it says on the tin
11 April 2019 by Daniel A
Perfect gloves for slightly warmer weather. Quick to throw on versus my gauntlet gloves and warm enough with my heated grips in anything over freezing temps. Comfortable enough out of the box but improving more and more with each ride. No complaints and a decent price.
Great gloves
21 September 2018 by Nathan B
Great gloves. Bit tight to start with but after a few rides starting to feel nice and comfortable. They seem true to size as I wear a XL and I ordered XL. Great service again from SBS.
Style: Black / White / Fluo Red
Good Quality and Service
26 July 2018 by Dr G
I was surprised how fast the shipment was. Unfortunately the first gloves I received were not OK. The customer service was 5* and I got my new gloves in the next week.

The gloves are very good. I wear them every day for the past 2 weeks and I'm still breaking them in. The leather needs to adapt to your hands. After 2 weeks of riding they feel very comfortable now but it will take you a while to break them in.
Very happy with the product and Sportsbikeshop! Definitely would recommend.
Style: Black / Fluo Red
Perfect British summer gloves
26 May 2018 by Tom S
If you're looking for a well priced shorty glove that's good for spring and summer, this is a good choice. I tend to find that the "summer" gloves with mesh and vents etc are only good on the two properly warm days we get a year and are chilly any other time. They were incredibly stiff at first so did take a few rides to feel comfortable but after that I don't even think about them, which is the best you can hope for from good bike gear!
Good product
16 May 2018 by Ferenc B
Fast shipment, good quality gloves.
Style: Black / Fluo Red
Description
Alpinestars Celer V2 Leather Gloves - Black / Black
Multi-panel goats leather shell construction
Abrasion resistant and highly breathable
Hard wearing PU knuckle protection
Reinforced double layer leather palm
Poly-fabric used to reinforce the sides
Perforated back of hand for airflow
Hook and loop wrist closure system
Knuckle gusset for added flexibility
Stretch inserts for enhanced comfort
Touchscreen compatible fingertips
Finger bridge prevents over-extension
CE certified to level 1
Gloves measured by palm circumference

Size Guide

| | S | M | L | XL | 2XL | 3XL |
| --- | --- | --- | --- | --- | --- | --- |
| PALM | 17.8 - 20.3cm | 20.3 - 21.6cm | 21.6 - 22.9cm | 22.9 - 24.1cm | 24.1- 25.4cm | 25.4 - 27.9cm |
Product Specification
Variants
Manufacturer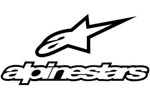 About
Alpinestars
Alpinestars, a truly world class brand of motorcycle apparel. Founded in the early 1960s by Sante Mazzarolo, Alpinestars has grown to be a world leading manufacturer of professional racing products such as leather jackets, jeans, boots and 1 piece suits. Whilst their leathers are worn by some of the biggest names in bike racing, they also specialise in high performance textile jackets, jeans and gloves. From F1 to Karting, the World Rally Championship to NASCAR, Alpinestars work with the very best drivers and riders to bring design innovations to all aspects of professional motor-sport.