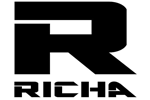 Richa Ladies Phantom 2 Textile Jacket - Black
Womens waterproof textile jacket with removable thermal lining, dual front vents and D3O armor
View full details
Verified Customer Reviews for Richa Ladies Phantom 2 Textile Jacket
Reasonable value
29 September 2022 by Avery
I've been using the equivalent RiCHA jacket for about 4 years. It's been good. Nice quality. Smart styling and trim. As it's looking shabby, I've replaced with this version. The fit is about the same. BUT I feel the thermal inner is noticeably less warm (and it's only Sept !) Is the warm liner thinner, cheaper ? OR I am older and feel the cold more keenly? Who's to say ? I don't care for the 2 openable front vents; Pointless if you're leaning forward and tucked down. The old jacket didn't have them. They are just another place to let in water or a draught, in my opinion. As to styling, the older model has flashes of red graphics, and a stronger more effective reflective strip on the back. This new jacket has no feature that counts for 'styling' or 'smart' or 'edgy'. Guess the jacket is ok - for the sale price I paid. It's pretty dull looking - in my view; it does for everyday, late summer. Not yet tested in bad weather. Right now, I can't say I have much faith.
Style: Black
Good Fit and Protection
12 April 2022 by Sue
Really like this Jacket. Rode about 500miles in it so far in temperatures between 2°C to 14°C. It's very comfortable, warm, and I feel well protected. Also, I'm Size 18/20 - and the 3XL is a good fit (Chest room etc)

Only reason not to mark it as a 5 star is that I have an iPhone Max and it doesn't for very well into the pockets. More situational than the jackets fault.

I would recommend it.
Style: Black
Great Value
09 July 2021 by Sarah S
I love this touring jacket with the vents, perfect for warm days and the liner will make it a great winter jacket. Styling is nice with adjustments on arms and waist to make you feel snug but still comfortable. Great cut for a woman's figure. Highly recommended, great value.
Style: Black
Well happy thus far
16 May 2021 by Anonymous
Only having worn it for about 6hrs so far hence the 4 star rating, the jacket fits really well and has gone through a couple of showers no issue. Lots of good features, only slight criticism is when the thermal liner is removed, the shell has only 1 pocket for phone/wallet etc.
Style: Black
Great jacket, very pleased.
30 March 2021 by Konstanze
This jacket is exactly as advertised and it's a very nice product. It's a slightly slim fit and I will give my stats to help you make your choice.
I am normally a size 12 in a jacket and in this jacket I found that size Large is spot on. I'm 5' 2" and average build. Weight is 9 stone 10 for cross reference to make your own choice.
If you're still unsure take comfort in the Sportsbike shop superb returns policy. If it's not quite what you want the shop generate a return post label at no charge. You then return the unwanted item via DPD for a refund or another size. Superb customer service.

Style: Black
Nice jacket
30 March 2021 by Anonymous
Really nice jacket. True to size, long enough in the back not to creep up, and armour not too rigid. Very comfortable to wear.
Style: Black
Fab Jacket
03 July 2020 by Richard W
Excellent style, quality and comfort. Had to order a size up.
Style: Black
Too long (but nice jacket)
29 May 2020 by Gemma A
I'm 5' 7-8". Ordered a size 12 but returned it because just seemed a bit long/big (particularly in the sleeves). Would be perfect for someone a little taller! Looked good for what it was though and if I wasn't being fussy would be ok.
Style: Black
Perfect fit.
21 February 2020 by Anonymous
Was not sure what size to order. I am normally size 8 in a jacket or Extra Small. So ordered one size up which was a Size 10. Fitted perfectly. Even have space to wear a fleece light weight and T-shirt. The jacket is fabulous, perfect length on sleeves and length. The quality is excellent.Bought the Richa Textile jeans so can zip jacket and Trouser together. Did not test them yet on the bike .
Style: Black
Description
Richa Ladies Phantom 2 Textile Jacket - Black
PU coated 600D polyester construction
Waterproof and breathable membrane
Polyester mesh lining for enhanced comfort
Removable thermal liner for cold rides
Dual front zipped chest vents for airflow
Front zip storm flap prevents wind ingress
D3O shoulder, elbow, and back protection
Reflective piping for improved visibility
Adjustable waist, collar and upper arm straps
Attained CE rating prEN 17092-4:2018 A
Built as an improvement over the original Phantom jacket, the Phantom 2 features even better airflow, high quality materials and exceptional functionality.

Size Guide

| | 8 | 10 | 12 | 14 | 16 | 18 | 20 | 22 |
| --- | --- | --- | --- | --- | --- | --- | --- | --- |
| LETTER SIZE | XS | S | M | L | XL | 2XL | 3XL | 4XL |
| EURO SIZE | 36 | 38 | 40 | 42 | 44 | 46 | 48 | 50 |
Product Specification
Manufacturer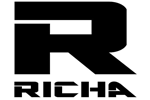 About
Richa
As a range, Richa motorcycle clothing has it covered with an extensive collection of both textile and leather garments to suit all types of rider. The brand consistently delivers both quality and style, without a hefty price tag attached. With over 10 years experience of producing product without compromise, Richa will undoubtedly continue to grow, particularly as it's range is constantly evolving to take the latest biking trends into account. As one of UK's most popular brands, you'll always find us featuring the entire Richa motorcycle clothing range particularly as it achieves one of our highest levels of customer satisfaction, just check out the reviews!