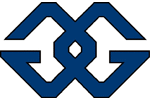 Gilles Crash Protectors - Honda VFR800 Fi / VFR 750
Customer Reviews
for Gilles Crash Protectors - Honda VFR800 Fi / VFR 750
Description
Gilles Crash Protectors - Honda VFR800 Fi / VFR 750
Built in patented "Shock Absorber" system
Absorbs and reduces shock load to frame
Helps prevent expensive broken mounting points
Attractive CNC machined slider
Bike specific mounting kits
Mushroom made from ABS plastic for best sliding characteristics
Gilles introduce their innovative and patented new Crash Protection system with a built in "Damper" on the slider, which absorbs some of the initial impact and prevents transfer of shock energy into the mounts. This helps reduce the risk of broken frame lugs and other key mounting points.

DRILL FAIRING NO
Product Fitment
Manufacturer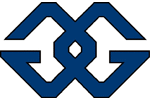 About
Gilles Tooling
Since 2000, Gilles tooling has been providing motorcycle aficionados around the world with innovative and high-quality accessories for racing and road use. As a former motorcycle racer, Gerhard Gilles, the company's founder, combines a passion for the sport with the technical knowledge of an experienced Cnc milling cutter. The development of the first multi-variable footrest assembly kick-started a dynamic company, which today sells its extensive product range worldwide. Tried and tested on both racetrack and road, Gilles products set standards in innovation, engineering know-how, performance and safety. Gilles tooling shares its customers passion for genuine originals; authentic, technically superior, customisable, making every motorcycle one of a kind.
See all Gilles Tooling products…
Questions and Answers
Questions and Answers
Will this crash protector fit on a Honda Crossrunner, manufactured 2011?

May 2, 2012

We are only able to guarantee fitment on the models shown on the products page.

Your advert shows an additional bracket, does this kit come with this bracket or do the protectors simply bolt to the existing fairing brackets?

February 13, 2012

Gilles Crash Protectors are supplied with everything you need to fit them to your model; your bike should need no modifications to fit them.

I just want to verify that I don't need to drill the fairing to fit Gilles crash bungs?

January 11, 2012

No drilling is required. The information from the manufacturer states that the crash bungs are mounted off the fairing mount points.

I have a 2003 vfr800 vtec. Do I need to modify or drill into my fairing to fit the crash protectors? Can I fit these myself?

December 19, 2011

The Gilles Crash Protectors for the VFR800 / VTEC require no drilling and are located on to an existing point on the framework. Instructions are supplied which will enable easy fitting.

Please can you advise if these will fit a Honda VFR800 A6 and if the protector is fitted via a chassis mount or fitted to the fairing mount.

June 23, 2011

The Gilles crash Protectors are mounted from a frame point. The manufacturer has confirmed that they fit all VFR800 models from 1998 – 2008.