Verified Customer Reviews for Nexx X.G100
Great quality helmet
19 April 2022 by Lee M
I took a chance on purchasing this helmet having never heard of 'Nexx' and previously owning a Shoei NXR. I would say that that this helmet may actually be more comfortable than the Shoei NXR and wind noise reduction is actually better with the visor in place. I like that the visor can be completely removed (which needs to be done in hot weather as this is a warm helmet!) and sunglasses can be worn quite comfortably instead. The interior quality is really nice and seems well made - leather and brown fabric. The anti fog add on to the visor seems to work just as well as Shoei's pinlock. Love that the look of this helmet can be completely changed with the removal or addition of the peak and visor. I'm a large in Shoei and the large Nexx helmet fits well too. You shouldn't be disappointed with this helmet.
Try before you buy.
12 February 2022 by Mark P
Firstly I'd like to say that it's a great looking helmet and the style compliments my R Nine T perfectly. But there are one or two things that stop me giving it 5 stars, and I would strongly suggest trying on before you buy.

The first major grumble is the d buckle. For some reason it's very fiddly to do up, and doesn't feel a quality item when doing up. " How can you feel the quality of a d buckle idiot ?" I here you say. We'll try it on and let me know what you think.

Second moan, comfort. My other helmet is a HJC RHPA 11 and it fits me like a glove, all day comfort. The Nexx feels very tight for me on the forehead and after a short time leaves a deep red scar like looking mark on my forehead which takes an age to disappear. Plus the cheek pads don't feel they'll remain supportive for long.

Third and final one. The visor system is a right pain in the a#@e. It' either on or off. I knew this before purchase and thought I'd get used to it. But no, it's just impractical. You can't flip it up because of the peak, and if you take the peak off the stud fasteners will scratch the visor. So the only options are 1. Ride with it off and just wear sunglasses. 2,Push it up about 1cm to allow air through. 3, undo one stud fasteners a have it flapping in the wind.

So to sum it up in two words...... Russian Prostitute; fur coat and no knickers. If you want to sacrifice practicality for looks? Then try it out, but I'd seriously consider other alternatives.
Great quality helmet with small design flaw
30 June 2021 by Anonymous
Purchased from Reading branch as a second helmet (first is a Schuberth) to wear with my Cafe Racer as wanted a more vintage looking helmet. The quality is easily as good as the Schuberth and looks great. The fit is great (true to size) and attention to detail on all areas of the helmet is amazing. Giving 4 stars due to a design flaw. Above the visor are press studs for the detachable peak (which I don't want to use) which could scratch the visor if you lift it up in use which most will do in daily use rather than in clipping the visor at the side. Nexx should try to find a simple solution to this and it would be a great, vintage looking lid.
Next XG.100: Beautiful and stylish helmet
10 June 2020 by Andrew
Nexx helmets are beautifully made and finished, internally and externally. Fit is superb and they are a desirable and stylish product. If it's the retro look you are after in a new full faced helmet, look no further.
Great Helmet
04 January 2020 by GG
Excellent Helmet. Was swapped for a Matte Grey due to issues but SBS service has always been excellent. Credit to Sally.
Ace helmet
04 October 2018 by Daniel A
Really nice fit on this helmet, paint job excellent and great visibility without being dayglo, very comfortable lining and no drafts even with the strapped visor which fits very snugly - love this helmet!
Style: Southsider Burgundy
Description
Nexx X.G100 - Devon Black
X-Matrix 2 Shell fiberglass and performance organic fibre construction
Special weave structural design
X-Mart Dry cooling, moisture wicking interior fabrics
Fully removable and washable, anti-sweat, anti-allergenic interior
Retro style clip-on visor with leather straps
Double-D ring buckle chin strap fastening
Clip-on peak included
Chin air intake vent
Weight approx: 1350g +/- 50g
The X.G100 comes in 2 shell sizes for outstanding comfort and fit. The masterly designed interior is both stylish and soft while its X-Mart Dry technology brings clever cooling, featuring a drying rate twice as fast as normal cotton. All the interior pieces are fully removable and washable along with having anti-sweat and anti-allergenic properties. The clip-on visor is stylishly tailored with leather side bands, for a retro-style look and is made from optical PC Lexan to reduce distortion.
Product Specification
Variants
Visors
Peak
Manufacturer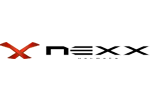 About
Nexx
Nexx is a young Portuguese company, proud to have achieved in just a few years a prominent position in a sector dominated by strong groups and companies. Since its inception in 2001, the company has maintained the same policy of work and product development; creativity and design, together in the creation of different products. Look to the future! - This is the philosophy of Nexx helmets. The brand continues to bring new ideas and solutions to the passion of motorcyclists. The collections are developed with the aim of making each riding moment pleasant, synonymous with freedom. Different models are designed for different needs. For this, Nexx research in all kinds of conditions, all to be able to provide the pleasure of safe riding at all times.

You won't get it cheaper.
Our Price Match Promise.