Verified Customer Reviews for Klim Gore-Tex Latitude Textile Jacket
Klim Gore Tex Latitude Jacket
08 June 2023 by Stephen P
A superb lightweight water proof jacket made of top quality materials with lots of useable features, very versatile with excellent ventilation, feels like a quality product and will hopefully last for many years, very pleased with my purchase.
Style: Black
Worth the money
08 April 2023 by Liam M
Having worn RST for years, I decided to invest in Gore-Tex and a more premium product. Fed up of drop liners which are a silly idea, and weren't keeping me dry after more than 30mins of heavy rain I went for a laminated product.
The difference in quality is obvious from the moment you touch the item. It's light, very well made and so far completely waterproof. It also looks the business. Very pleased.
Style: Black
Klim Gore-tex Latitude jacket
06 April 2023 by David L
Superb lightweight laminated jacket. Has no warm liner but that mist of the time they are useless anyway, just layer up and add/ remove as necessary
Jacket appears to be well ventilated and should be good for summer wear, Gore-tex laminate will as always be the best for wet weather. I am a 40" chest and slim build and the M size 50 is perfect as I hate lots of loose excess material. Plenty of adjustment, good built in armour including a back protector and seems quality made in all departments. Looking forward to wearing in all weathers.
Style: Black
Awesome Jacket
21 March 2023 by Simon W
I had been thinking about buying this jacket for a while and then it was marked as 30% off and this swayed me. I normally use Dainese and this is far better, the sizing is spot on and so far there's nothing I don't like about it, yes Klim is expensive but in my opinion it's the best gear out there
Style: Black
Excellent Jacket
26 February 2023 by Andy
I brought the trousers first and they made up my mind to buy the jacket, really impressed. Had this jacket about two weeks. It's rained and kept me dry as want to wear on my travels to Scotland so expecting some rain. Only one bad point, well maybe a niggle would prefer a popper round the neck instead of Velcro but that's just me. What I will say is go up a size as I had too. It is expensive but still a excellent jacket and worth the money.
Style: Black
Does what it says on the tin
25 January 2023 by Ben R
I can't afford it, but I'm also tired of getting caught in a downpour and riding home in wet gear. I needed a step up in quality with my riding gear, I usually have leaks down to my t-shirt. This jacket has turned into a really worthwhile investment.
My first day with this jacket on and the heavens opened on the M25, yet I got home bone dry. It's not a warm jacket but I use a heated vest in the winter, I can't wait to use it in the summer, the venting seems really well thought out. Good fit, very comfy to wear, feels safe with the AA rating and it's a good looking jacket too.
I really like that the neckline is low, far too many motorcycle garments have a high neck on them which means as soon as I wear two of them I find I can't move my head. Top notch
Style: Black
Try before you buy
09 January 2023 by Bob J
After much deliberation I decided to dip my toe into the Klim product world following video reviews by both SBS and elsewhere together with other customer reviews here. Yet to be worn in anger so this review is predominantly about the purchase experience.
As usual SBS have been superb and their 'Try before you Buy' option has once again proved first rate.
All I will say about Klim is that their sizing across various products within the range is odd. However in this case, I found that the Latitude jacket in an EU 58 replicates that sizing from other brands I own / have owned. Other Klim clothing does not.
First impressions are that the favourable reviews are not wrong. As mentioned elsewhere, you get what you pay for.
Style: Black
Do it all jacket
25 October 2022 by Steve
It's always difficult buying a new bike jacket because you only find out it's unsuitable or uncomfortable once you've used it and then it's too late to return it. This was my first Klim jacket and it's absolutely perfect for road touring and modest off road use. Very comfortable, the outer material is flexible enough to be comfortable whilst giving confidence it's strong enough to survive an off. Can't really comment on pockets as I try not to use them but there are a lot, inside and outside but it's the vents which surprised me the most. I was riding in very hot weather, 32C at modest speeds in India - no more than 50mph and the vents let through sufficient air to keep me from overheating. It's not a mesh jacket so isn't going to be super cool but it was perfectly acceptable. Another positive is how the cuff works with gloves - you can use the velcro closure to keep the cuff open so air flows up the sleeve or close it up and block air when it's cold or raining.
The collar is also very good - it can be pinned back to increase air flow but even when zipped up fully it's not high enough to interfere with the back or base of the helmet like some collars do. The armour is the excellent D3O orange level 2 pieces, very comfortable even when it's cold as they stay flexible. Overall there's nothing I don't like about this jacket, it fits well, feels comfortable and is suitably protective whilst not being too heavy and being Gore-Tex laminate, it's going to be waterproof. I'm very happy with it.
Style: Red
Great Jacket
18 June 2022 by Adrian B
Never had any Klim before but only Dainese and gave it a try as I wanted something that I can wear 4 seasons with an extra under layer for very cold days in the winter. The second I've put it on I had this feeling of light and great generous fit. It proved very airy in the 32 degrees and nice and dry on a heavy rain. It is extremely comfortable, has a many vents that can be used or not depending on the weather and many many pockets. The front zip is 2 ways so easy to open the jacket down or up as well for a generous movement depending on the bike you ride. I like that I can adjust the waist and arms on the jacket for a summer ride but also for an light RAB jacket under it for winter times. While it's very well put together it doesn't seem to be rigid at all given the Gore-Tex material and all the protections (shoulders, elbows and back) stay in place with no sliding off. Very happy with it, just try it on and you'll buy it :)
Style: Black
Smart and practical jacket
21 September 2019 by Nick M
This jacket looks really smart and fits well, without all the external pockets like most Gortex jackets (perhaps great if you're planning a trip across Morocco, but not necessary for me). Very comfortable, with a good level of protection it's a great jacket. It has an emergency ID pocket in the left sleeve - I filled a form in online and 2 weeks later received my emergency ID card directly fro Klim in the USA to go in it ... a great service! Highly recommended!
Style: Black
Great jacket
09 August 2019 by Anonymous
Fits well. Real quality components and the venting works a treat. Plenty of fit adjustment to allow for t shirt in summer through layers in winter, while keeping the armour in place and not flapping about. Perfect
Style: Grey / Fluo Yellow
You get what you pay for.
13 December 2018 by Jay
After years of using textile jackets with Gore-Tex liners, which were bulky & heavy & even more so when wet, I decided to take the plunge & get a laminate Gore-Tex jacket. Wish I had done this earlier, lightweight, easy to put on, stunning looks, tough, breathable & totally waterproof. The armour all sits where it should & you forget your wearing a bike jacket. Purchased the matching pants based on the quality of the jacket, very pleased. If you are a all season, all weather biker, then Klim gear is the best bar non imho.
Style: Black
Excellent bit of kit
02 December 2018 by Richard S
Bought this to replace an ageing Frank Thomas 4 season jacket. The Jacket is a Gore Tex product so I thought the Waterproofing would be excellent which it is - tested in downpours on its first 190 mile outing. I also wanted a fully waterproof Jacket that could be used in warmer climates when required, this jacket has plenty of venting. Not tried it in hot weather yet so the full review will have to wait a while. I have to say it is a technical jacket and seems to be what i was looking for. Lots of pluses.
If I were to pick any small faults it would be - the jacket doesnt come with a liner but this is fine for me as I use Gerbings heated jacket and gloves in winter- but anyone without this kit would need a top quality base layer plus a jumper in winter. The only thing that I see as a true negative is the sleeve cuffs are a pain they dont open wide enough for most gloves - I would prefer a zip and velcro but I am happy to put up with this for the other good stuff.
Last point - Sportsbikeshop were excellent as usual - having real patience while I tried several jackets until I found what I wanted - I went into the store at Boston, the staff there are excellent.
Style: Black
Great Jacket
20 July 2018 by Phil T
This is my first non-leather jacket and I am completely thrilled by it - very comfortable and surprisingly cool - all the vents result in good air flow and for the first time, hot weather has not put me off going for a ride! The jacket also has a great selection of pockets and the quality if great. I do recommend this jacket, although pricey I do think it was worth it. (I have had the jacket for two months and covered 1,200 miles - no regrets)
Style: Black
Awesome quality
22 July 2017 by Paul H
I bought this jacket along with the matching trousers last year. After having had a 'layered' suit with w/proof liner previously I finally bit the bullet and invested in Gortex.
This jacket has so far been perfect. It fits well and looks good. The internal armour is substantial without being intrusive. There are plenty of pockets. There are plenty of vents and, more importantly with the suit not needing a w/proof under-layer, when the vents are open the air goes through mesh panels straight to your skin. No more faff with layers, just zip open or shut for it to be well ventilated or watertight!
It's been warm in winter (hardly needing many warm layers) completely watertight in torrential rain, yet still comfortable in warm weather with the vents open.
The overall quality of the jacket is great and feels seriously robust in the event of a spill.
OK, these aren't cheap jackets/trousers but that old saying 'you get what you pay for' really is true.
I think it's well worth the investment (it should last years) and I wish I'd done it years ago.
Style: Black / Grey
Description
Klim Gore-Tex Latitude Textile Jacket - Grey
Waterproof Gore-Tex 2-layer performance shell exterior main body
840D Cordura laminate in high abrasion zones
Long distance ergonomic design
3M Scotchlite reflective materials for increased low-light visibility
Goatskin trim at elbows, forearms, shoulders, upper back and centre front
D3O T5 Evo Pro XT CE level 1 elbow and shoulder armour included
D3O Viper CE level 1 stealth back protector included
Adjustable armour pockets for comfort
Klimatek cooling stretch mesh in elbow and shoulder armour pockets
Two arm and two chest air vents
Twin rear vertical exhaust vents
Collar can hook back to allow for more ventilation
Waterproofing in vent locations
Five external pockets including sleeve ID pocket and hidden chest pocket
Four zip closure internal pockets
Secret internal document pocket behind backpad
Mesh comfort liner with new anti-odour
Jacket to jeans zip connection system
Adjustable waist cinch straps
Lined comfort collar
Hook and loop brand adjustable wrist closures
Bottom hem adjustment
Hypalon headphone access port
Custom Hypalon zip pulls
The ideal touring companion is here. With each essential element refined the Klim Latitude masters protection, ventilation, and adaptability to the elements. The Latitude is your trusted companion on your next odyssey.
Size Guide

| | XS | S | M | L | XL | 2XL | 3XL | 4XL |
| --- | --- | --- | --- | --- | --- | --- | --- | --- |
| UK CHEST (INCHES) | 38 | 40 | 42 | 44 | 46 | 48 | 50 | 52 |
| EURO SIZE | 48 | 50 | 52 | 54 | 56 | 58 | 60 | 62 |
Product Videos

Klim Latitude Gore-Tex jacket review
Product Specification
Related Items
Manufacturer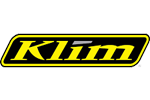 About
Klim
Driven by the continual feedback and input from dedicated test pilots and passionate customers, Klim strives to do one thing above all improve your riding experience without compromise. They invite you to experience the difference riding in truly Technical Riding Gear from Klim can make. Klim Technical Riding Gear is the global leader in designing, developing and manufacturing the most advanced motor sports apparel for the snowmobile and motorcycle rider. Utilizing the world's highest technologies in waterproof, breathable, durable and comfortable materials, Klim builds gear for the most demanding riders.

You won't get it cheaper.
Our Price Match Promise.