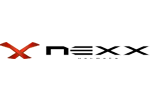 Nexx Clear Pinlock Insert - X.WED 2
Verified Customer Reviews for Nexx Clear Pinlock Insert
Perfect
17 May 2023 by Darius G
Great service! Product top quality! thanks!
The only guaranteed way to stop visors misting
11 September 2021 by Anonymous
I've read countless reviews of various sprays and wipes which purport to stop visors fogging up, most of which seem either gushingly unbelievable or report mediocre results. Since day 1 I've used pinlocks in all my helmets and they've worked for me 100% of the time. No gushing, no mediocrity, no fogging.
It's a pinlock, spot on does what it says on the t
07 January 2021 by Tony G
Description
Nexx Clear Pinlock Insert - X.WED 2
This product can be used all the year round during hot and humid summer conditions and wet, cold periods. Riding with a completely closed visor in these conditions is possible without fogging-up using this product. A truly unique system that ensures you will have a clear view whatever the weather condition.
Manufacturer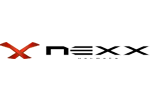 About
Nexx
Nexx is a young Portuguese company, proud to have achieved in just a few years a prominent position in a sector dominated by strong groups and companies. Since its inception in 2001, the company has maintained the same policy of work and product development; creativity and design, together in the creation of different products. Look to the future! - This is the philosophy of Nexx helmets. The brand continues to bring new ideas and solutions to the passion of motorcyclists. The collections are developed with the aim of making each riding moment pleasant, synonymous with freedom. Different models are designed for different needs. For this, Nexx research in all kinds of conditions, all to be able to provide the pleasure of safe riding at all times.