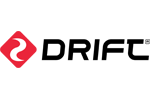 Drift Ghost X Action Camera
Aerodynamic action camera with self adhesive mounts, 1080p 30fps recording and photo mode
View full details
Verified Customer Reviews for Drift Ghost X Action Camera
Drift Ghost X
15 June 2022 by Anonymous
Quality of video nothing like my previous model, Drift Ghost S. I should have sent it back. If your going to buy one get the more expensive model it's much clearer.
Buggy, low battery life
13 June 2022 by Anonymous
I would not recommend buying this model. The battery life is short, the firmware is buggy. In general it does what it supposed to, but don't expect it to be always stable and reliable. It is not
Drift ghost x
20 January 2022 by Stephen F
Unless you are very familiar with video cameras, sd cards, phone apps, bluetooth and wifi, you will find the instructions for the set up completely confusing. The camera does not come with an sd card which you have to research, send off for and wait for. It turns out that the battery that it comes with is almost useless so you have to buy a longer life item.
Drift Ghost x
11 October 2021 by Anonymous
At the moment I have this set as a dash cam in my car. I found it easy to set up and use. The image produced is really good. It reminds me a lot of those hazard awareness videos, shown for the driving test. I'm impressed with this set up, I just hope that it is reliable. Early days yet.
Drift Ghost Cam
07 September 2021 by Kelvin L
good as a dash cam and good for motorbikes
So far, so good
24 July 2021 by Anonymous
Feels well built and good quality. It does require a good quality (Class 10) micro SD card to work properly. Camera price not bad but some of the mounts or accessories seem very expensive by comparison. Picture quality is good but the in-built mic is fairly useless whilst travelling as it just gets saturated with wind noise. Pleased with it so far.
Drift Ghost camera
21 June 2021 by Anonymous
Very easy to use and set up, very good picture quality and easy to download to pc or laptop. Does pick up alot of wind noise.
But overall very good design not bulky on the helmet, very good picture quality and good battery life and lots of accessories to buy for them.
Ghost X helmet camera
05 June 2021 by Robert S
Easy to set up and use especially with the phone app and really pleased with the picture quality. I've since purchased the Drift microphone to go with it and this has has eradicated any wind noise recording. Service from SportsBikeShop was great from start to finish.
Worth the money
30 May 2021 by Michael G
Good product.
Battery life is good.
After watching u tube video.easy to use.
Looks good too.not bulky.

Good Purchase
18 May 2021 by Stephen
Camera is excellent. Picture quality, battery life all first rate. On-line help is woeful and lacking in support.
STILL, ITS A GREAT CAMERA FOR THE PRICE.
Helmet camera
23 March 2021 by Gary F
Easy to set up and to secure to helmet! Delivery was beyond reproach as is usual with Sportsbikeshop. Its a very good camera with excellent clear picture and crystal clear video.
Love it.
Happy client
23 November 2020 by Marcos P
Good product apart from the external Mic.
Excelente
10 November 2020 by Anonymous
Excellent product
01 November 2020 by Becky
After an initial problem which was fixed with a factory reset (and great customer service by Sportsbikeshop), this product has been fantastic. Easy to use, including the mobile app, and excellent battery life. Highly recommend.
Good camera
28 October 2020 by Jorge M
Using on my day to day rider as just does a great job
Great Camera!
16 October 2020 by PVLU_MOTO
Was looking for a camera that was easy to mount to the top of my lid or handle bars. This comes with an attachment to transfer between different mounts. The video quality and ease of use on the camera is great, plus it being rainproof comes in handy. It also links up to my phone via WiFi so great little kit for the little price. Would totally recommend. Only used for about 2hrs continuously so far from a full charge with plenty left over.
Drift X Camera
28 September 2020 by Darren D
WOW, the Drift X is so easy to use. Really pleased with this from Sportsbikeshop who rarely fail to disappoint.
Lovely little camera!
15 September 2020 by Richard W
Was using a GoPro on the bike but this is so much better. Low profile and small. On the side of my crash helmet and hardly know it's there!
Great long battery life. Turn it to car mode and forget about it for hours!

Description
Drift Ghost X Action Camera
File format: MP4 (H.264 codec)
Sensor type: CMOS
Field-of-view (diagonal): 90 / 115 / 140 degrees
Lens focal range: 0.5m to infinity
Lens rotation: 330 degrees
Photo modes: 4, 8, 12 megapixels
Auto / manual exposure modes
Dot matrix backlit LCD rear screen shows important info
Accepts Micro SD, SDHC, SDXC memory cards up to 128GB
Wifi enabled and compatible with the Drift app
Simple three button input design
Video resolution and frame rates:
1080P at 25, 30 FPS
960p at 25, 30 FPS
720P at 25, 30, 50, 60 FPS
WVGA at 25, 30, 100, 120 FPS

Inside the box:
Drift Ghost X camera
Universal clip
USB charging cable
Mic adaptor cable
Quick guide
Flat and curved adhesive mounts
Manufacturer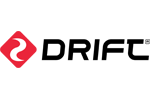 About
Drift
Drift Innovation is the award-winning action sports technology company specializing in the capture and sharing of digital imagery and official supplier to the MCE British Superbikes. Whatever your action sport, be it powered or otherwise, Drift Innovations will have the camera and mounting system to capture those fleeting adrenaline filled moments.
Questions and Answers
Questions and Answers
can this camera be attached to the handlebars?

March 2, 2020

I can confirm that the Drift Ghost X Action Camera can be attached to the handlebars of most bikes. Sadly we do not sell the Drift Mount kits however they are available online.

Having been punted off by white van man, I want a camera to record my 45 minute daily commute, ie footage from start to finish; is this the camera to do this?

April 9, 2019

The Ghost X would be able to offer more than 45 minutes recording, providing the memory card used allowed it.

The advert on Sportsbikeshop looks as though all I am getting is the camera itself, but the description implies the mount as well? My question relates to, what is included, will I be able to mount the camera on my lid on receipt of the camera or will I have to buy mounts separately. I have had a drift originally and it gave me, camera, Velcro, mount, everything.

March 2, 2019

The camera is supplied with a universal clip, and flat and curved adhesive mounts, one of which you should be able to use on your helmet.

Can this be set to continuous recording mode but not car dvr mode (whereby it starts recording every time you plug it in to charge). My previous Drift couldn't do this and despite there marketing was pretty pointless as a helmet camera.

February 26, 2019

This camera has a 'Tag mode' that records all the footage made, but does not save this footage unless the start/stop button is pressed. This action then saves 30 seconds prior to the button being pressed and 30 seconds after the button is pressed again. You are therefore only saving what footage you want to, whilst the camera is continuously recording.

Can you plug into power pack to record for longer?

February 5, 2019

We can confirm that you are able to connect this camera to a power pack, allowing the device to operate for a longer period of time.

How long is the battery life?

January 30, 2019

The Drift Ghost X Action Camera has a 5 hour battery life.

Can you attach this to your helmet

January 14, 2019

The Drift Ghost X Action Camera can be mounted to your Helmet using the adhesive pads provided.

Does the camera come with internal memory, or do you need to purchase a separate memory card?

December 20, 2018

A memory card must be purchased separately for use with all Drift Cameras.

Is this product waterproof/resistant? it doesn't say in the information

August 23, 2018

The Drift Ghost X is not waterproof or water resistant. You would need to purchase the Drift waterproof case separately (available on quick find number 392971)