Verified Customer Reviews for Dainese Dinamica D-WP Boots
Great boots
07 May 2023 by Andy K
Smart short length boots - really easy to put on and soon bed in for new boots. Look good with bike jeans and comfy on and off the bike. Some comments re rubbing not experienced but always use long socks when riding.
perfect
28 March 2023 by Mick H
Perfect boots, exceptional service and speedy delivery again from sportsbikeshop.

Very good with a flaw
09 August 2021 by Anonymous
They look good and feel great on the bike. When walking though, there's some rough stuff inside on the back that will rub against your Achilles' tendon unless you wear long socks. Not a deal breaker, but enough to share one star from the rating.
Drainers Dinamica D-WP Boots
20 June 2021 by Roy C
Excellent boots from the off,a bit more expensive than I wanted to spend but pleased I went for them,very comfortable and feel very safe and secure,top quality,hav'nt found out how waterproof they are yet but I'm sure they will be fine and the service from Sportsbikeshop excellent,used them a lot over the last few years and will continue to do so in the future,great stuff.
Perfect for me
31 March 2021 by Dominic M
I've recently changed my trousers to a pair that has full shin length armour so my old boots were a bit inconvenient. These are a great choice if you'd like good foot protection without a bulky shin.
The zip at the back is really handy, no faffing with velcro.
They're really snug but not restrictive, they feel perfect when I'm moving around on the pegs.
They're a little stiff to walk in but that's comparing them to a really broken in pair of touring boots.
Overall, very happy with the quality and design.
Waste of money
27 November 2020 by Derek S
Zip on the back broke within a week. Very disappointing
Great shorty boots!
10 July 2020 by David L
Really pleased with these new Dainese Dinamica boots.

Feel very comfy and supportive and look really good too!
Style: Black / Fluo-Red
Dainese Dinamica D-WP Boots - Black / Anthracite
14 May 2020 by David C
Very comfortable high quality plenty of protection. Love the zip at the back so easy to take off .
Amazing!
30 April 2020 by Jack L
I've had a good experience with A* supertech boots, i broke my leg and damaged ankle during a motorcycle accident.
Due to this I'm always cautious buying new boots to find the same support and confidence.
These boots are incredible. They offer tons of ankle support and protection. They're very comfortable and they look cool too.
Great product!
Style: Black / Fluo-Red
Great Boots
13 August 2019 by Anonymous
These boots are lightweight and comfortable both on the bike and off it. Good level of protection and secure fit.
Press Reviews for Dainese Dinamica D-WP Boots - Black / Anthracite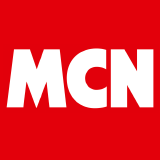 MCN 23rd June 2021 Issue
Description
Dainese Dinamica D-WP Boots - Black / Anthracite
High tenacity polyamide fabric construction
Waterproof D-WP interior
Nylon heel and reinforced rubber toe box
Certified to CE - Cat II - EN 13634 standard
TPU heel counter
High grip TPU inserts
Reflective inserts for increased visibility
Soft inserts for greater comfort
TPU gear shifter guard
Zipped rear closure system
Flexible joints for extra walking comfort
The Dinamica D-WP boots combine an unmistakable sporty aggressive look, amazing protection and essential waterproofing. The D-WP membrane keeps your feet dry in rainy conditions, while Dainese safety standards are granted by rigid inserts on ankles and heels and highly resistant fabric for the main body. During a mid-range ride on mountain roads or daily urban commute, comfort and sport feelings are fundamental features the most demanding riders can experience in this footwear.

Size Guide

| | 37 | 38 | 39 | 40 | 41 | 42 | 43 | 44 | 45 |
| --- | --- | --- | --- | --- | --- | --- | --- | --- | --- |
| UK SIZE | 4.5 | 5 | 6 | 6.5 | 7.5 | 8 | 9 | 10 | 10.5 |
| USA SIZE | 5.5 | 6 | 7 | 7.5 | 8.5 | 9 | 10 | 10.5 | 11.5 |
Product Specification
Variants
Manufacturer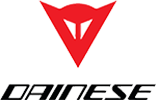 About
Dainese
In 1972 Mr Lino Dainese made some leather motocross trousers, starting a biking brand that has since brought style and innovation to motorcyclists the world over. Working with some of the most evocative names in motorcycle racing, Dainese led the way in the development of leather stretch panels, knee sliders and race suits- cut to suit the rider in a real world riding position. The 80's brought back protectors (with Barry Sheene), composite armour, and more aerodynamic suits; whilst the 90's brought gloves with knuckle armour and the first biking airbag system. Dainese remains at the forefront of motorcycle clothing technology and continues to be the brand of choice for the biggest names in bike racing, all the way up to the greatest rider of all time, Valentino Rossi. Today, Dainese is one of the most recognisable, coolest, and most aspirational motorcycle brands on the planet. With a well deserved reputation for safety that has crossed over into nearly every extreme sport there is, the name Dainese is synonymous with style, protection, comfort and durability.

You won't get it cheaper.
Our Price Match Promise.