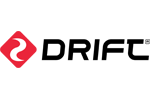 Drift Ghost 4K Action Camera MC Pack
Aerodynamic mountable 4K resolution camera with Drift LCD screen and waterproof case
View full details
Customer Reviews
for Drift Ghost 4K Action Camera MC Pack
Description
Drift Ghost 4K Action Camera MC Pack
Gyroscope to automatically predict and stabilise movements smoothly
Dual front/rear microphones for amplified sound and wind noise reduction
Front microphone disengages upon forward movement to help reduce wind noise
WiFi and Bluetooth connections for live streaming and more
Stitch mode where any new clips shot after setting a time interval will automatically be joined together
Instant on mode for standby one-touch recording
MicroSD slot for up to 128GB of optional storage
High Dynamic Range (HDR) photos
Modular side dock for optional accessories and extended power systems
Colour dot matrix LCD screen on the rear of the camera
Photos and photo burst up to 12 MP resolution
Time-lapse photos and videos from 1 second up to 1 hour intervals
Multiple modes including Car DVR (for a handy dashcam) and cinematic mode
Video tagging to easily capture only the moments that you want without sacrificing storage
Auto low light mode
Pair the camera with the free Drift Life app on iOS and Android for further controls
Electronic Image Stabilisation
Photo Resolution - 12,8,5 Megapixels
Timelapse Intervals - 1,2,3,5,10,30 Seconds 1,2,5,10,30,60 Minutes
Photoburst capture rate - 5/S, 10/S, 30/S
Sensor - SONY IMX117/IMX377 (1/2.3")
140° optical FOV, Curved Lens (F/NO 2.4, focal length 3.8mm)
Field of view - 90°, 115°, 140°
Lens rotation 300°
Camera dimensions - 43 x 82 x 31.40 mm
Internal memory 4Gb Nand flash + 8Gb DDR3L
Optional external storage up to 64GB ExFAT Micro SD
WiFi module 2.4 G / 5G AP6330 (or AP6234)
Internal 1500mAh battery
Internal dual front/rear microphones
External Microphone, A/V and HDMI Output via optional USB adaptor
Mini USB 10 pin
Ghost 4K is the culmination of years of action camera experience. A camera that doesn't sacrifice on battery, shoots at incredible 4k resolution and helps you capture your life your way. The innovative modular design and signature rotating lens gives you the freedom to film. With the Drift Life mobile app, you're only one tap away from editing, sharing and even live streaming your adventures.

Video resolution, ratio and frame rate
4K (4096 X 2160 - 17:1) at 24, 25 FPS
4K UHD (3840 X 2160 - 16:9) at 24, 25, 30 FPS
2.7K (2704 X 1520 - 16:9) at 24, 25, 30, 60 FPS
1080P (1920 X 1080 - 16:9) at 24, 25, 30, 50, 60, 100, 120 FPS
720P (1280 X 720 - 16:9) at 25, 30, 48, 50, 60, 100, 120, 200, 240 FPS
WVGA (848 X 480 - 16:9) at 25, 30, 100, 120, 200, 240 FPS

Inside the box:
Drift Ghost 4K
Drift LCD screen
Universal Clip
USB charging cable
Mic adaptor cable
Quick guide
Flat and curved adhesive mounts
Drift waterproof case
Product Videos

Getting Started

Remote Pairing

Microphone Setup

Camera Mounting
Manufacturer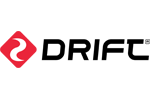 About
Drift
Drift Innovation is the award-winning action sports technology company specializing in the capture and sharing of digital imagery and official supplier to the MCE British Superbikes. Whatever your action sport, be it powered or otherwise, Drift Innovations will have the camera and mounting system to capture those fleeting adrenaline filled moments.
See all Drift products…
Questions and Answers
Questions and Answers
Larger capacity battery/waterproof case. Please could you advise - if you purchase the larger capacity battery module, will it still fit inside the waterproof housing?

April 24, 2019

If you purchase the optional extended/larger capacity battery, unfortunately you will not be able to fit the camera into the waterproof case.

Your spec states SD card of 128 and also 64, and that it has internal memory of Internal memory 4Gb Nand flash + 8Gb DDR3L. This doesnâ t make sense as another question you replied to says it doesnâ t have any internal memory and which is it, 128 or 64? Thanks

March 14, 2019

The SD card required must have 128GB of memory maximum and it is recommended that the SD card is at least 64GB (must be at least class 10). This camera will have internal memory, but this powers the system and accesses menus only. There is no recording memory included, which is why a SD must be purchased.

Without the optional storage space what does it come with when you purchase?

August 6, 2018

Unfortunately the Drift 4k has no internal storage and will require an SD card.

What's the battery life like on these pls?

May 28, 2018

Depending on what settings you use, you will get around 2.5 hours of footage without an external power supply.