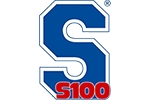 SDoc100 Exclusive Motorcycle Cleaning & Maintenance Kit
Eight piece cleaning and maintenance kit to clean and care for your bike
View full details
Customer Reviews for SDoc100 Exclusive Motorcycle Cleaning & Maintenance Kit
Description
SDoc100 Exclusive Motorcycle Cleaning & Maintenance Kit
Provides lasting UV protection
Active degreaser formula
pH level neutral
Removes the toughest contaminants
Dries without leaving a residue
Improved penetration, works in difficult to reach places
Reliably protects all metal parts against corrosion
Stops existing corrosion in its tracks
Lubricates and displaces moisture
Effortlessly removes thrown-off chain grease from rim and swing arm
The exclusive motorcycle cleaning kit has everything you need to keep your motorcycle in pristine condition. The specially formulated chain lube system helps to prolong chain life and increase performance, while the motorcycle gel cleaner will clean and protect without scrubbing. Its new pH neutral formula contains a Corrosion Inhibitor, which protects even sensitive surfaces such as aluminium and black chrome and provides lasting UV protection. The SDoc100 Corrosion Protectant protects your bike's metal components against the effects of corrosion, whilst displacing moisture and lubricating at the same time. The SDoc chain cleaner removes grease, grime and helps keep your chain performing optimally for longer. The kit also comes with visor wipes, microfibre cloth and large cleaning sponge for application and cleaning and a branded bucket.

Contents:
1x Gel Cleaner
1x Corrosion Protectant
1x Chain Cleaner
1x White Chain Spray
1x Packet of visor wipes
1x SDoc microfibre cloth
1x Large cleaning sponge
1x Branded bucket with lid
Manufacturer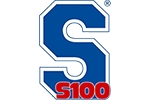 About
SDoc100
SDoc100 is Germany's No.1 motorcycle cleaning brand and for good reason. The SDoc100 range covers the general day to day cleaning of your motorcycle, cleaning and lubing up your chain, stopping corrosion and keeping your motorcycle clothing in top condition. SDoc100 have won numerous awards in Germany and gets rave reviews in MCN, RiDE and Bike magazine.
See all SDoc100 products…
Questions and Answers
Questions and Answers
I always use sdoc100 to clean my bike and it is fantastic but i was wondering if you can water it down a bit to help it spray better. Thanks Chris

April 1, 2019

We would not recommend watering the product down.