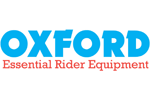 Oxford Oximiser 900 Anniversary Edition
Customer Reviews
for Oxford Oximiser 900 Anniversary Edition
Press Reviews for Oxford Oximiser 900 Anniversary Edition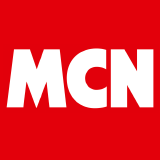 MCN 18th Dec 2013 Issue
Description
Oxford Oximiser 900 Anniversary Edition
A new generation of Battery Care Systems has arrived
Automatically maintain, optimise and prolong the life of any 12v battery
The Oximiser 900 can be left permanently connected to provide long-term battery care
Complete with: Waterproof fuse holder, Crocodile clips, Wall bracket and screws
A new generation of Battery Care Systems has arrived. A professional switch mode charger designed to automatically maintain, optimise and prolong the life of any 12 volt battery.

Suitable for all 12V battery types up to 20Ah including Gel, MF and conventional lead and refillable batteries. The Oximiser 900 can be left permanently connected to provide long-term battery care.

This sophisticated battery management system provides real time information about the battery condition. Heavily discharged batteries as low as 4.1 V can be charged if the battery is not damaged.
Manufacturer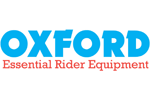 About
Oxford
Established in 1973, Oxford is now one of the world's leading suppliers of products to the two-wheeled industry. From its base in Oxfordshire, the company distributes to over 75 partners worldwide and has its own subsidiary in Jacksonville, Florida, serving both North and South America. Its huge range of products encompasses everything which makes life on bikes better; from clothing and helmets to accessories, hard parts, locks and luggage and more!
See all Oxford products…
Questions and Answers
Questions and Answers
Hi, How do I use this if I am out and about on the bike and have no wall socket near me to power the oximiser?

January 28, 2019

The Oximiser does need to be plugged into a power socket. You might find that the Oxford Solariser Optimiser suits your needs better.

Do the cables come with the charger so I can charge the battery on the bike?

December 13, 2018

The battery connection lead is included.

Does it have a fail-safe warning for incorrect connection?

December 6, 2018

We can confirm this charger does comes with this feature on it.

Hello, this one have EU plugin and has fused ring connector leads? best regards

August 20, 2018

This item will have a UK plug and fused connector leads.

Do I have to disconnect / remove the battery to use this?

August 13, 2018

If you wish to fit the bike battery Oximiser leads you need to undo the battery screws. If you use the crocodile clips you do not need to disconnect the battery.

How long are the leads to the battery from the optimiser? How long is the power cable from the plug to the optimiser? If covered can this be used outside?

August 10, 2018

The measurements are approximately 34 inches from the plug to charger, the lead from the charger to the connector is around 37 inches, and there is around 12 inches length on the battery connection lead. We would not recommend covering the charger or using it outside.

Is this a trickle charger? If not what trickle chargers do you do ? thanks

August 9, 2018

A trickle charger charges at a very low amperage, whereas the Oximiser (or Optimate)have switched mode charges and can recover heavily discharged batteries.

Which connectors does this come with the crocodile clips or the ring connectors?

July 9, 2018

The Oximiser is supplied with both leads.