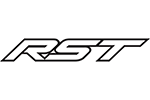 RST Metro CE Aramid Fibre Jeans - Dark Wash Blue
Casual looking aramid fibre reinforced denim jeans with pockets for armour
View full details
Customer Reviews for RST Metro CE Aramid Fibre Jeans - Dark Wash Blue
The Metro CE jeans are the latest casual look offering from RST, which look to the untrained eye like a normal pair o...
Description
RST Metro CE Aramid Fibre Jeans - Dark Wash Blue
Casual looking denim construction
Abrasion resistant aramid fibre lining
Fixed mesh lining for enhanced comfort
Pockets to accommodate hip and knee armour
Classic rear embossed leather patch
Size Guide
30
32
34
36
38
40
42
44
EURO SIZE
50
52
54
56
58
60
62
64
LETTER SIZE
S
M
L
XL
2XL
3XL
4XL
5XL
SHORT LEG (in)
30
30
30
30
30
30
30
30
REGULAR LEG (in)
32
32
32
32
32
32
32
32
LONG LEG (in)
34
34
34
34
34
34
34
34
Product Specification
Manufacturer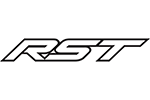 About
RST
It's no wonder that the RST motorcycle clothing range is now one of the most popular ranges of bike kit in the UK. Their continued investment in racing, with a particular focus on BSB, has meant a constant development of product, which has translated directly to their road range. With the help of some of the biggest names in the BSB paddock, such as Tommy Hill, John Kirkham and Stuart Easton, RST have pushed the boundaries of what can be delivered through a brand that remains amazingly good value for money.
It also helps that the Derbyshire based design team are passionate about what they do; rigorously testing all RST clothing themselves. The team insist on riding all year round, despite the British weather, in order to put the RST textile range through its paces, and the fact that the team are keen track day enthusiasts, provides helpful real world testing of the RST leather range too. Their continued passion for design and innovation is highly apparent in this year's range and when you add to the mix the constant stream of positive feedback from our customers, it's easy to see why we have always covered the entire range of RST motorcycle clothing, and will continue to do so.
See all RST products…
Questions and Answers
Questions and Answers
Is the patch belt loop on the back made from real real leather?

February 25, 2020

I can confirm the patch belt loop on the back of the RST Metro CE Aramid Fibre Jeans is made from real leather.

Do the jeans have half zip fitted to attach to RST Jacket ?

May 17, 2019

The jeans do not have a jacket connection zip.

hi there. what kind of armour would fit in the hip and knee? also, are the pockets for armour adjustable? thanks

March 29, 2019

The correct armour for these jeans is the RST Contour Plus. The knee armour can be adjusted in the pocket, but not by a lot.