Verified Customer Reviews for Shark Evo-One 2
First perfect helmet
23 January 2021 by Upkar S
I am new biker for custom cruiser bike, so wanted an open Face and half flip helmet, this helmet given me both options. Brilliant helmet
Style: Matt Black
Build quality
13 December 2020 by Paul T
The helmet is a gift for my wife, I was disappointed in the quality on the visor and how difficult it's to remove to attach the pin lock anti mist visor. I'm not sure why the reflective stickers are not already attached given they are law in France and it's a french made helmet.
Style: Dual Black / Red
Shark evo-one 2 Lithion
04 November 2020 by Ian A
Best Helmet I have purchased.
Flip up design is fantastic so you can ride with it up in warmer days or around towns or city's. Perfect for fitting my Cardo pack talk intercom system. Don't worry guys it will fit most intercom/camera set ups on either side from the flip section of the helmet. 10/10 for
Quality and design. Good for the money you pay.
Style: Lithion Dual Black / Anthracite
Cannot fault it
21 September 2020 by Anonymous
Comfy, light (for a flip front), feels quality, quiet. Cannot fault.
Style: Anthracite / Black / Blue
Good Helmet
11 August 2020 by Anonymous
For the last 5 years I have had a Evoline 3 which I was happy with. Time for change. All the issues I would of improved on the Evoline have been done here. Pinlock on the visor, obviously stops the misting up when it rains, but also makes the visor more sturdy. The auto up of visor when you move the chinbar is great too. No more faffing about with the visor first. Vents at the top of the helmet definitely work too, you can feel a nice breeze around the top of the head. Helmet is lighter than the evoline with a smaller shell. The one downside of this is the positioning of Bluetooth to ensure it does not catch on the chinbar when you move it up or down. As usual, first class service from Sportsbikeshop too. Recommend both
Style: Lithion Dual Black / Anthracite
Excellent Helmet
09 August 2020 by John S
Purchased this helmet after a friend recommended and having worn a couple of times the helmet is perfect and comfortable and the option for the chin guard to go to the back so the helmet can be used like an open faced helmet is really good
Style: Lithion Dual Black / Anthracite
perfect helmet
09 August 2020 by Pawel
Great helmet, very good sunvisor.
A+++
Style: Lithion Dual Black / Anthracite
Quality Product
07 August 2020 by Colin B
The 'Slasher' was bought as a replacement for my ageing Shark Evo 2 helmet. I looked at several flip-front alternatives before purchasing but nothing else came close to the comfort, fit and finish of this.
Style: Anthracite / Yellow / Black
Excellent value for the money spent
02 August 2020 by Dan G
Good looking, great functionality. First impression: a little bit too tight at the beginning but soon became comfortably. Good noise isolation. Very happy buying this helmet.
Excellent
30 July 2020 by Chris H
I read a number of reviews before buying this helmet (plus the Sharktooth headset). I am very apply with it.

I wear glasses and they slide on very easily once the helmet is on. The cheeks are well padded, as some of the reviews commented, but I find it very comfortable.

The ventilation is excellent and I used the sun visor today for the first time - that is also excellent.

The headset it's a great fit but I have struggled to get the neck skirt back in firmly.

Style: Matt Black
Great helmet either open or closed
28 July 2020 by Chris C
Looked at size chart and ordered a medium that was way too tight, especially the cheek pads. Returned helmet for exchange and a large arrived. Took 7 working days from when they received med one to dispatching the lrg though. Exchange was painless with RMA label sent very quickly for return. Helmet is great as can be stowed in open position. The visor also retracts when lifting chin part so is a great feature. Previous helmet had sunglasses screen operated from top of helmet so no prob there for me. Only gripe is that the cheekpads are still too thick and should be modified.
Style: Anthracite / Yellow / Black
Great helmet
20 July 2020 by Colin M
This is the second Shark Evo I've purchased and they just get better. Easy to change from full face to open face and quite light. Would recommend
Style: Dual Black / Red
Looks great and fits really nice
17 July 2020 by Brian L
Was looking for a helmet that had the ability to change to open face and this ticks all boxes. Easy to use and adjust even when riding. Pinlock works really well so you can keep the visor fully closed without fogging.
Style: Dual Black / Red
Shark evo -one
17 July 2020 by Tim B
Lightweight, works well, very pleased with the whole purchasing experience.
Style: Blank Matt Anthracite
Best helmet
16 July 2020 by Rhett W
Style: Dual Black / Red
Premium helmet
10 July 2020 by Chris
Second shark helmet purchased quality helmet big improvement on evo one lighter and improved pin lock insert very happy. Great service from Sportsbike shop.
Style: Dual Black / Red
Great helmet
10 July 2020 by Mark B
I bought this helmet as I'd never had a flip up one before and as half my journey as done through London and the other on national speed limit A roads and motorways I thought I'd give it a try, the helmet is great and for me is ideal for my long daily commute, full face motorways and open for the city. The other thing I'd like to mention is Sportsbike Shop's attention to customer service, it is soooo good, I even had a few email conversations with one gentleman, Thomas Barkworth, about the helmet before choosing and afterwards, brilliant customer service even through this current covid situation. 11/10 from me. Very happy.
Style: Anthracite / Yellow / Black
Clever design.
08 July 2020 by Alexander C
Helmet arrived quickly. I used the website to help with pinlock installation. Great fit for me and as per my normal size M. Open and close mechanism a bit sticky but has already started to be a bit smoother with use. Quiet in us and great peripheral vision for a flip up.
Style: Anthracite / Black / Blue
Description
Shark Evo-One 2 - Keenser Matt Black / Silver / Red
Injected thermoplastic resin shell construction
Dual homologated for use in both open and closed positions
Integrated UV380 anti-scratch internal sun visor
Micro lock quick release chin strap
Optimized chin guard locking system for improved ergonomics and flexibility during use
Quick release visor mechanism
Patented Auto-up system automatically moves the visor when raising or lowering the chin guard
Pinlock Maxvision insert included
Planned location for Sharktooth Bluetooth communication system
Optimal comfort for wearing glasses
Weight approx: 1650g (+/- 50g)
5 year warranty (registration required)
Product Specification
Visor and Pinlock Insert
Manufacturer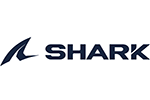 About
Shark
With over 25 years of experience in the production of motorcycle helmets, it's no wonder that Shark is rapidly becoming one the world's most dominant biking brands. Now trading in more than 45 countries, Shark employs over 600 people and continues to operate from its headquarters in Marseille, France. Their desire to push technical boundaries in order to create innovative products still remains today, despite this colossal level of expansion. Shark has always believed in perfecting their products using the ultimate testers available, motorcycle racers from the world's most prestigious championships. With names such as Carl Fogarty, Randy De Puniet and Scott Redding on the testers list, it's easy to see why Shark helmets are becoming the default brand of choice for many bikers today. This development through racing has led Shark not only to focus on comfort and innovation, but ultimately to focus on safety.

You won't get it cheaper.
Our Price Match Promise.