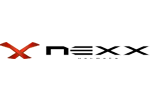 Nexx SX.60 - Jazzy Classic Cream
Lightweight open face helmet with anti-sweat, anti-allergic interior and internal sun visor
View full details
Saving
Get 16.66% off on any intercom when purchased with this helmet!
Verified Customer Reviews for Nexx SX.60
Perfect with glasses
30 September 2023 by Stephen V
Great colour ,more metallic chocolate than chocolate. Great for people who wear glasses. No need to remove when putting on and off. Very comfortable. Quick release chin strap good. Sun visor a great addition. Overall a good choice for me.

Style: Jazzy Matt Chocolate Brown
Nexx SX.60 - Jazzy Matt Black
18 August 2023 by Luke M
A great looking helmet also very comfortable. Great service from sportsbikeshop. Thanks
Style: Jazzy Matt Black
Nexx SX.60 Helmet
17 April 2023 by Stephen H
Well made and good value for money retro helmet with up to date visor tech. Sizes a bit tight so go for the next size up!
Style: Jazzy Matt Black
Next sc
19 August 2022 by Ian C
Excellent helmet nice finish good features good value . Speedy delivery.
Great quality for price
13 February 2022 by Rob D
Nice fitting helmet, and ideal for using on smaller bikes with drop down sun visor. Fit and finish very good
Style: Jazzy Matt Chocolate Brown
stunning helmet
09 December 2021 by Thomas G
helmet fits me perfect and feels so comfy when its on , bought this so as i can wear when riding my T.Bird in the summer.
Style: Jazzy Matt Black
Beautiful design
20 August 2021 by Graeme W
So I picked this nex up a couple of weeks ago this is my first half hat and I'm pleasantly surprised, at first I wasn't sure as there is more wind noise than my full face though this is to be expected, and also has a small amount of air that comes round the visor

but I've now worked out as I have another half hat that doesn't.

that I think this prevents lift at anything over 60, I've been quite a bit over 60 with this and the helmet sits in place with no problems at all

The visor comes down just above your chin and the internal visor pops down to your nose with a nice clear not to dark sunshield

The rachet strap works fine and one touch I like a lot is as the bottom of the helmet is foam, it bends.
I can put it on and take it off without taking my glasses off which is a nice touch

Also the comfort of the lining is really nice and soft n I don't feel I sweat too much in it n I'm a cleanly shaven baldy
Over all I'm loving this nex
oh and it's got cut outs by the ears for a headset should you want one fitted

And as usual the sports bike shop advised of delivery date and it arrived on time
I got two different nex delivered n one came through with the visor clip not fitting. one phone call a trip to Boston and they swapped it for another helmet, I chose a different brand as my replacement helmet and the staff were so helpful cancelling my transaction n helping me buy my swap, couldn't ask for a better service
Brilliant sales people thanks guys


Style: Cruise 2 Matt Black / Camel
Smart Scooter Helmet
29 May 2021 by Brian S
Well made and beautifully finished helmet ideal for use on my Vespa GTS300 as it fits comfortably under the seat when it's not on my head. Large is quite a tight fit for my 59cm head but not uncomfortably so.
Style: Jazzy Matt Black
Excellent
28 May 2021 by Roy N
This is one of the most comfortable helmets I've worn, looks great, feels great, with out looking like a mushroom. The visors work a treat and don't fall down when going over a bump.
Great service from Sportsbikeshop, ordered and arrived next day!
Good quality
21 April 2021 by Anonymous
Please with the quality of comfort and finishing. Definitely recommend this helmet.
Nexx SX.60
17 April 2021 by Anonymous
A super soft fit helmet that is snug but comfortable. Inner tinted visor is super for low-sun riding. The strap is simple and very easy to adjust. Just a great helmet for casual riders :-)
Style: Cruise 2 Matt Black / Camel
Great Retro Styling
26 February 2021 by Chris
Really pleased but as already reviewed, that sun visor release is awkward.
Style: Jazzy Matt Titanium
Nice piece of Design
11 January 2021 by Simon B
Despite COVID restrictions, Sportsbike delivered the helmet to me in Sweden in record time! Brilliant Consumer Experience. In addition love the item. Really good perceived Quality. Switch on the side to drop the sun visor a bit stiff and fiddly, otherwise would recommend. Niece piece of kit.
Style: Jazzy Matt Titanium
Second skin.
08 August 2020 by Bryan L
Classic retro style. Without the weight, but with the technology. Love it!
Style: Jazzy Matt Titanium
Cruise 2 nex
06 April 2020 by Raymond T
Smart looks cool really comfortable top notch service as always from this store.
Fast and efficient delivery
Style: Cruise 2 Matt Black
Nexx sx jazzy classic cream
25 February 2020 by Terence
Good quality, good fit, delivery time unbelievable. I'm more than happy, all for a great price
Excellent!! Stylish, practical
11 November 2019 by Anonymous
really nice helmet, cool look,
stylish, good material.
Really really happy with the purchase, I highly recommend
Style: Cruise 2 Matt Black
Great lid
26 October 2019 by Ian
Would have given a 5 but the button for dropping the sun visor is proving very stiff. Maybe it will ease off with use.
Style: Jazzy Matt Titanium
Description
Nexx SX.60 - Jazzy Classic Cream
Advanced lightweight thermo resin shell construction
Retractable internal sun visor
Anti scratch visor
Practical quick release buckle for micrometric adjustment
Fully removable and washable anti-sweat and anti-allergic fabric interior
Equipped to accommodate optional SX-Com 2 Bluetooth communication system
The Nexx SX.60 SV is constructed of a durable and lightweight advanced thermo resin, featuring an inner sunvisor and a practical quick release buckle for micrometric adjustment. The 3D formed interior is fully removable and washable with soft padding and anti-sweat and anti-allergic fabric. The SX.60 is equipped to accommodate an optional SX-Com 2 system developed in co-operation with the renowned Bluetooth specialist Sena.
Product Specification
Variants
Visors
Manufacturer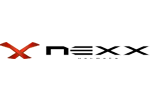 About
Nexx
Nexx is a young Portuguese company, proud to have achieved in just a few years a prominent position in a sector dominated by strong groups and companies. Since its inception in 2001, the company has maintained the same policy of work and product development; creativity and design, together in the creation of different products. Look to the future! - This is the philosophy of Nexx helmets. The brand continues to bring new ideas and solutions to the passion of motorcyclists. The collections are developed with the aim of making each riding moment pleasant, synonymous with freedom. Different models are designed for different needs. For this, Nexx research in all kinds of conditions, all to be able to provide the pleasure of safe riding at all times.

You won't get it cheaper.
Our Price Match Promise.