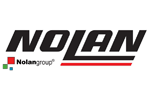 Nolan N100-5 Lumiere N-Com - Black / Red
Flip-up touring helmet with internal sun visor, quick release buckle and ready for N-Com systems
View full details
Customer Reviews
for Nolan N100-5 Lumiere N-Com - Black / Red
July 17, 2019
Good helmet, but maybe not for a sportsbike.
My second flip front helmet which is replacing a Caberg Duke 2. Everything about the N100-5 is a step up in quality from the Duke (not that the Duke is a bad helmet, it's served me well and I would recommend it to others). The two stage opening on the N100-5 is simple to use and the flip front opening seems to be assisted so it springs back at the end of its travel to the fully open position. The padding round the neck is snug and I assume helps reduce noise. I thought it might be a bit too warm on hotter days but so far it's been fine. It's definitely quieter helmet than the Duke with less drafts or whistles. Sizing seems a little small, i've worn mediums for years but needed a large this time. The Pinlock fitted visor opening has a large viewing angle however, it seems that the view through the visor is at quite a low angle. This is fine for naked/touring bikes as you have a great view of all your instruments and the road but not as helpful on a sportsbike where I can see too much bike and not enough road. The plush padding round the neck, for me, adds to the problem as it pushes the helmet forward. It's by no means dangerous but it is distracting, a bit like driving your car with the sun visor down all the time. I'm hoping this will be less of an issue as I break the helmet in and can adjust how it sits on my head. In conclusion, it's a good helmet, just make sure it suits your riding position.
Read more
Description
Nolan N100-5 Lumiere N-Com - Black / Red
Dual homologated for both full and open face
Ultra-wide scratch-resistant visor for better peripheral vision
Exterior Pinlock adjuster pins
Internal drop-down sun visor with UV protection
Expanded foam cheek pad construction with removable covers
Clima Comfort inner padding
Air Booster ventilation technology
Removable washable neckroll
Chin and forehead intake vents with rear exhaust vent
Dual-action safety flip-up system
Microlock 2 retention system prevents accidental chinstrap release
Ready for a N-Com communication system

Nolan's top of the range flip-up helmet characterised by its elegant design, many technical features and compact size. Featuring dual homologation meaning you can ride with the helmet in either open or closed position. The N100-5 also features an ultra-wide viewport, internal sun visor fitted with automatic retraction system and innovative Clima Comfort lining making it the perfect fit for the most demanding tour rider.
Product Specification
Variants
Visors
Manufacturer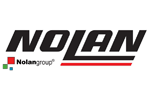 About
Nolan
Great companies are born out of great passions. Nolan has always meant "passion for two wheels". The history of Nolan began in 1972 when Lander Nocchi, an entrepreneur in the motorbike and car accessories sector, decided to produce motorcycle helmets that could be lighter and more affordable than those on the market at the time. He purchased, from a company in the United States, an innovative plastic material, Lexan, which was light and versatile, and started producing polycarbonate helmets. In the following 37 years, other important ideas have been put into production, and they proved to be well known and highly valued products by thousands of customers in more than 70 countries around the globe.
See all Nolan products…
Questions and Answers
Questions and Answers
No questions or answers have been posted for this product…