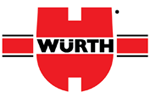 Wurth Heatproof Spray Paint - 400ml
Verified Customer Reviews for Wurth Heatproof Spray Paint
Wurth exhaust paint
11 October 2021 by Peter B
Great product with a good gloss matt finish, haven't had time to thoroughly test yet but initial impressions good
Description
Wurth Heatproof Spray Paint - 400ml
Silicone resin chemical base
Jet black colour with a Matt finish
Maxium temperature resistance 650 °C
Density of 0.74 g/cm³
Dust-drying time of 10 min
Minimum/maximum spraying distance of 20-25 cm
Tack-free after 20 minutes
Minimum processing temperature for can at 20 °C
Maintain shelf life store at 15°C to 25°C
Conditions for drying time: at 20°C
AOX-free
Min. flash-off time of 5 min
Round nozzle
Free from heavy metals
CFC (fuel gas) free
Jet black spray paint for temperature stressed areas on bikes and is also heat resistant up to 650°C.
Manufacturer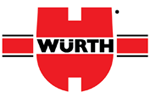 About
Wurth
Wurth is a family business that was founded by Adolf Wurth in 1945. Prof. Reinhold Wurth, today's Chairman of the Supervisory Board of the Wurth Group's Family Trusts, took over the business at the age of 19 after his father had passed away and developed it further in the following years. Starting from the early years of the company in post-war Germany, he turned the former two-man business into a worldwide operating trading group.

You won't get it cheaper.
Our Price Match Promise.