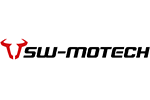 SW Motech Drybag 180 Tail Bag - Grey / Black
18 Litre waterproof tail roll bag with strong 4-point attachment system and reflective details
View full details
Verified Customer Reviews for SW Motech Drybag 180 Tail Bag
Dry bag for weekends
03 October 2023 by Nick J
Seems quality product fitted to bike seems secure not tested on road yet but 180litre seems big enough for 1 or 2 nights
Quality bag
24 June 2023 by David B
Bought this for the occasional overnight trip, absolutely perfect, I Bought Rok straps instead of the supplied ones as they are so much quicker to fit.
Totally waterproof and stable.
Highly recommended.
Easy to use
27 April 2023 by Helen
Great little bag that fits perfectly on my rear seat. Easy to put on & take off. Perfect size for those larger items which won't fit in my panniers.
Great sturdy bag
07 November 2022 by Anonymous
Quality waterproof I use as a tail bag, simple to fix to bag, lots of adjustable straps
Great Flexible Bag...
13 July 2022 by Paul B
Ordered and arrived very quickly, well made and so versatile & great flexible day or touring bag, even doubles up for carrying my heavy chain for securing my bike
Tail Bag
06 July 2022 by Anonymous
Good quality product which is well made. It's a universal bag so will always be a compromise between this and an expensive OEM bag which will probably just click into place. You get a lot of straps so it'll fix to almost anything. It's plenty big enough for a day trip or an overnight, and even for a bit of shopping; it also saves me having to have a tank bag.
SW Motec Dry Bag 180
27 May 2022 by Anonymous
Easy to fix to the bike and great for the overnight bag when touring.
Sw motech Dry Bag 180
26 May 2022 by David P
Great size and totally waterproof, very secure to attach to the bike with the straps provided with the bag . Very useful and well made .
Strong and waterproof
25 March 2022 by Terry M
This bag is excellent as it will connect to my sw motech 350 dry bag making it ideal for few days touring
Sturdy but zips will let water in
04 January 2022 by Anonymous
I bought this for my KTM Enduro 690. I strap this on the perun moto tail rack. The straps that come with the bag are extremely long so will need a lot of fiddling. If the straps were just four short straps, the bag would work perfectly and not move around on the tail rack.The zips are sturdy but there are huge holes on the ends so the bag HAS to be rolled up. It is a nice enough bag, just some fundamental design flaws that make it annoying. But with some fiddling, it works as intended. It clips in tightly to the tail rack and is waterproof.
Rugged
05 April 2021 by Andrew
I bought this for use as rear seat pack on my motorbikes and also for use on the front rack of my bicycle. It does either fine. Really well made, robust and rugged. Looks like it will last a long time. With all the straps and their various combinations to secure the bag to a rack or rear seat, it is easy to mount. And once secured I find it really easy to release to take the bag with you when you leave the bike. Only improvement could be if the roll top was slightly deeper so you could all it a full 3 times to seal it, but I think twice is just about enough. If it was available in different colours this would also be even better although I like the battleship grey it comes in. Well worth the money.
Perfect for trail riding
11 January 2021 by Tim M
Secures nicely to my rack, holds just enough for a day out and keeps stuff (in the main bag) dry
Excellent
14 August 2020 by Darran H
Great not so little bag . Holds a good amount and is very useful in many situations on or off bike.
Small hold-all.
02 July 2020 by Andrew F
Very pleased, well made and seems durable, perfect for just a few bits. Know the little pocket is not waterproof but fine for keeping a few coins in.
Dry bag
01 July 2020 by Matthew
Great quality product, I haven't had it in the rain yet.
Look like it will stand up to the job.
Mini holdall.
21 January 2020 by Gary C
This bag fits perfectly on my mt-01 rentec sports rack. I leave it on the bike like a soft top box.
locked to the rack. it would score 5 but the outer pocket is not waterproof.makes my bike more practical without looking bad.
mt-01 with a top box? don't think so!
Description
SW Motech Drybag 180 Tail Bag - Grey / Black
18 litre total capacity
Lightweight welded tarpaulin construction
Universal use for the majority of bikes
Stable 4-point attachment system included
Ergonomic shoulder strap for easy carrying
Additional front pocket for small items
Night-time visible reflective details
Dimensions: 39 x 25 x 18 cm (W/H/D)
Product Specification
Manufacturer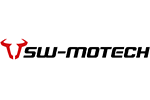 About
SW Motech
Germany's leading motorcycle luggage company can trace its roots back to one bike adventure in 1994. Engineer Jurgen Swora wanted the right luggage for a trip to Libya on his Honda Africa Twin, so he made his own. His creation was so popular among friends that it led to the birth of SW Motech in 1999. Now charging into its third decade, SW Motech is still true to those original principles of high-quality engineering. Craftsmanship with metal remains the foundation of the company, which has grown to over 200 employees, and now it has a wide range of soft luggage to complement the hard luggage around which the company made its name.

You won't get it cheaper.
Our Price Match Promise.