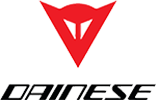 Dainese York D-WP Leather Shoes - Dark Carbon / Red
Waterproof urban leather riding shoes with rigid ankle inserts and strong lace closure system
View full details
Verified Customer Reviews for Dainese York D-WP Leather Shoes
Dainese quality
28 July 2023 by Robert W
Very comfy with padded ankle section. Clever elasticated web around the back of your ankle to keep the water out. 4 stars because they are a bit or a pain to put on and I ended up lacing up one hole from the top to make them easier to get my foot into.
Dainese casual riding shoe
01 September 2022 by Anonymous
I wanted a boot that was good for socializing while offering good feel and protection. The Dainese fits the bill perfectly - has cushioning around the ankle and the leathers uppers are thick enough to protect your feet. As for off the bike very comfortable for walking and standing around in.
Really happy with a superb shoe (and of course superb SBS service). I'm bang in the middle of two sizes, and returned for the larger size and v pleased I did. They are tough to get on and off to start, but break in and get easier - all the more reassuring for a protective item of clothing.
Summer boots
26 July 2022 by Steven S
I needed a pair of summer boots with sensible protection levels and selected these.
I'm a few rides in now and they're really good, working well in the summer heat and good looking when off the bike. Very easy to stroll around in too.
Tight when first worn they are slowly getting easier. You'll need thin socks though.
Very Smart and Comfortable Boots
19 November 2020 by David B
Love the look and feel of these Boots, very smart with jeans. Protection offered at the heels and ankles but not at the toes so wouldn't use them for long journeys and quicker speeds hence the 4 stars and not 5 although I bought them to commute in so perfect for town rides or a short blast.
Cool casual shoe
20 July 2020 by Jonathan C
Really like these - a cool, casual shoe. Lots of protection and look the biz with jeans. Ideal for short rides, or cutting through town.
Comfy riding/walking boots
16 December 2019 by Austin
Nice quality Boots, Sizing is accurate, Narrow near the toes, so not suited for wide feet, starting to stretch nicely now,
lots of movement/flexibility while walking around. worth buying? - yes.
Style: Black / Anthracite
Description
Dainese York D-WP Leather Shoes - Dark Carbon / Red
Cowhide suede leather upper construction
Waterproof D-Dry internal lining
Rigid inserts on ankles for added protection
A strong lace closure system
Gear-shifter protection pad for better durability
Treaded rubber sole for enhanced wet grip
Size Guide

| | 37 | 38 | 39 | 40 | 41 | 42 | 43 | 44 | 45 |
| --- | --- | --- | --- | --- | --- | --- | --- | --- | --- |
| UK SIZE | 4.5 | 5 | 6 | 6.5 | 7.5 | 8 | 9 | 10 | 10.5 |
| USA SIZE | 5.5 | 6 | 7 | 7.5 | 8.5 | 9 | 10 | 10.5 | 11.5 |
Product Specification
Variants
Manufacturer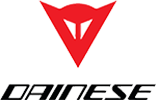 About
Dainese
In 1972 Mr Lino Dainese made some leather motocross trousers, starting a biking brand that has since brought style and innovation to motorcyclists the world over. Working with some of the most evocative names in motorcycle racing, Dainese led the way in the development of leather stretch panels, knee sliders and race suits- cut to suit the rider in a real world riding position. The 80's brought back protectors (with Barry Sheene), composite armour, and more aerodynamic suits; whilst the 90's brought gloves with knuckle armour and the first biking airbag system. Dainese remains at the forefront of motorcycle clothing technology and continues to be the brand of choice for the biggest names in bike racing, all the way up to the greatest rider of all time, Valentino Rossi. Today, Dainese is one of the most recognisable, coolest, and most aspirational motorcycle brands on the planet. With a well deserved reputation for safety that has crossed over into nearly every extreme sport there is, the name Dainese is synonymous with style, protection, comfort and durability.

You won't get it cheaper.
Our Price Match Promise.