Kappa Alpha Range AH200 Expandable Tank Bag - 14-24L
Verified Customer Reviews for Kappa Alpha Range AH200 Expandable Tank Bag
Ideal Tank Bag
14 December 2022 by Carl R
Purchased this for my Himalayan. It fits perfectly and the magnets are really strong but equally easy to detach. It's very well made and comes with a further securing strap for the steering head. Size-wise it's ideal for me in its standard format but it does have the ability to expand should I need the extra space. There's a good size map/phone insert on the top too.
The Kappa AH200 fits the Himalayan perfect :)
18 November 2022 by James R
I haven't used the Kappa AH200 in the rain yet but it's just what I need for when I'm out vlogging on my Himalayan or Classic 350 and when I'm out in the rain well there's a rain cover to play with.
Cappa AH200 tank bag
06 November 2022 by Timothy C
I tried out this bag for the first time the other day and was very pleased. The securing magnets are strong and hold it in place although it does come with a set of detachable straps for added security. I will probably lay a soft cloth between my tank and bag in the future as I feel the material used on the base has the potential to mark the paint work. The capacity is about right for day trips, I had some waterproof trousers, two small flasks, two mugs, coffee sugar nibbles etc without having to unzip the extension. For what I'm intending to use it for, I'm sure I've made the right choose. Sensible price and appears to be well made.
Perfect tank bag for my RE Meteor
02 October 2022 by Peter
Originally tried the Held tank bag but the map insert was too small and curved. This Kappa is well made, takes my A4 size maps I print from Anquet, holds a great deal of kit and costs far less. Highly recommended
Nice little bag
19 July 2022 by Clive S
Nice bag, magnets hold it place with no issues, didn't use straps to turn into a rucksack, not sure you would bother. Handy that it extends a little too.
Brilliant Tank bag
19 May 2022 by Anonymous
This tank bag is big enough to fit a lot of stuff in as it expands. The magnets are very strong and the material is robust. It also comes with a water proof cover (better than nothing). I definitely recommend at this budget especially as you don't need any fixtures. Oh and it doesn't leave marks on the tank either. Big thumbs up.
Good on the Ducati M1200S
03 July 2021 by Glenn
The magnet fastenings form a strong bond to the fuel tank & the strap for the headstock gives a bit of extra peace of mind. The zips, handle & material are all good quality & the bag is really unobtrusive when you're riding the bike: it's easy to forget that it's there. I gave the Kappa AH200 a '4' because I was a little disappointed with the backpack 'harnesses' that come with it, unlike the rest of the bag they are just basic & a bit cheap looking but this is really splitting hairs. I am happy to recommend this product.
Great
11 May 2021 by Anonymous
Great value tankbag fits my versys 650 well
Perfect
22 July 2020 by Anonymous
Excellent bag well made, just the right size to hold waterproofs, gloves and fuji x camera, and its expandable. Clear waterproof pocket on top holds my A5 atlas with ease. Perfect on my cbr650f and magnets do a great job. Only thing that would have made it better is a sunshade lip to enable reading satnav instructions in strong sunlight. High quality zips, waterproof cover and converts into a backpack
100£
03 June 2020 by Patrycja M
Fits KTM1290 sas
01 July 2019 by Stephen A
I looked for a while to find a tank bag the size I wanted and that would fit on the KTM 1290sas without getting in the way of the handles bars. A tip; leave the rear two magnets in the out position even though its a plastic tank cover as this helps to protect the plastics from the strap catches rubbing.

Its a nice bag, only real downside for me is it doesn't have an opening to feed a power lead into
Press Reviews for Kappa Alpha Range AH200 Expandable Tank Bag - 14-24L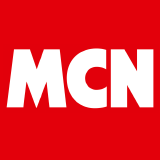 MCN 22nd July 2020 Issue
Description
Kappa Alpha Range AH200 Expandable Tank Bag - 14-24L
Transparent map holder in the lid
Anti-slip rubber base
Safety strap (to be secured to the headstock)
Removable straps for conversion to a rucksack
Rain cover
Reflective inserts
Handle for transport by hand
Side pockets with zip
Mounting via four magnets, with alternative adjustable straps for non-metallic fuel tanks
The Kappa AH200 is an expandable tank bag with extractable magnets. For non metallic tanks straps are available as an alternative to the magnets. On top of the main compartment is a transparent map holder while on the bottom is anti-slip rubber for added stability. In addition to the fixed carry handle there are removable straps allowing the bag to be carried as a ruck-sack. As an added safeguard there is a safety strap to fit around the headstock of the bike. For rainy weather there is a waterproof cover included.
| Height | Width | Depth | Max. Capacity |
| --- | --- | --- | --- |
Product Specification
Manufacturer
About
Kappa
Born in 1956 as Cappa, the young brand was developed in Italy under the guidance of Paolo Vettore, standing out thanks to its practical and technical products characterised by attention to detail. Italy, excellent as a cradle and starting point, soon became limiting for a brand with the potential and ability to aspire to great heights. And so, in 1991, ten years after the registration of the brand, Giuseppe Visenzi, ex-motorcycling champion and founder of the Givi brand, acquired the company and the brand, transforming Cappa into Kappa. Following the change in name, Kappa started expanding internationally, creating in 1995 a subsidiary in Montuel, France and in 1999 in Olerdola, Barcelona, Spain. Since then Kappa's desire to expand has never ceased, guiding their research and fuelling their passion, determination and appetite to achieve the incredibly high quality standards deserved by every biker around the world.
Questions and Answers
Questions and Answers
When attached with straps is the bag quick release leaving straps attached to bike?

March 31, 2023

Unfortunately not, there is only a quick release on the front stem strap - apologies.