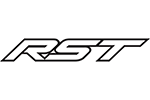 RST Pathfinder CE Textile Jeans - Black / Flo Yellow
Waterproof touring jeans with removable thermal quilted liner and CE certified knee protection
View full details
Customer Reviews for RST Pathfinder CE Textile Jeans - Black / Flo Yellow
October 1, 2020
Certainly not laminated
I spent a long time researching for waterproof matching jacket and trouser that were 100% waterproof and had zipped ventilation. After narrowing the potential suits down, I spoke to a member of staff at Sports Bike Shop. He told me that this jacket and its matching trousers, had a laminated outer layer, and kindly explained that the outer layer of the jacket and trousers are "laminated" so that rain simply runs off the jacket, as opposed to having a waterproof liner and the outer layer absorbing water. This sounded great, so I bought the jacket and trousers. I tried them on once in dry weather, and the size and fitting was good. But the first time I rode from north London to Pembrokeshire, Wales, which was just under 6 six hours (including 2 petrol stops and breaks), I was caught in moderate rain in the fourth and fifth hour of the journey. Within the first hour of the rain, I could feel my tummy getting wet. I did not use the upper neck/throat covering of the jacket, as it would have caused me to overheat, but I had the zip fully secured to its uppermost position. I wish to highlight that the rain was only moderate, it was not a heavy downpour at all. When I arrive at my destination, I could see that only my tummy was wet, not my upper chest, so I knew that rain had not got in through the upper part of the zip. The outer layer of both the jacket and trousers had were soaked, so the claim of the outer layers being laminated seemed to be untrue. Whilst the trousers did not leak, they soaked the rain up, which they should not have done. Incidentally, my RST Track Evo boots also leaked on that same journey, but they were 4 years old, so that may be forgiveable. This is the third time that RST clothing and boots have failed to be waterproof to me. I will not entertain RST for anything waterproof ever again. Big credit to Sports Bike Shop here though. They paid the return carriage to themselves and I received a full refund about 2 weeks later. Excellent customer service from Sports Bike Shop as always.
Read more
Description
RST Pathfinder CE Textile Jeans - Black / Flo Yellow
Abrasion-resistant LX3 outer construction
Reinforced Ballistic fabric for added durability
Laminated SinAqua Pro waterproof membrane
Pleated stretch fabric used for added flexibility
Removable thermal quilted liner for colder rides
Fixed cotton mesh lining for enhanced comfort
Strong Max zips used throughout
Coates bonded nylon triple stitched seams
Zipped leg vents for added airflow
Full jeans to RST jacket connection zip
CE certified knee protection included
Accommodation for hip protector inserts
Size Guide
S
M
L
XL
2XL
3XL
4XL
5XL
UK WAIST
30
32
34
36
38
40
42
44
EURO SIZE
50
52
54
56
58
60
62
64
SHORT LEG (in)
30
30
30
30
30
30
30
30
REGULAR LEG (in)
32
32
32
32
32
32
32
32
Product Specification
Manufacturer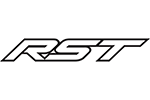 About
RST
It's no wonder that the RST motorcycle clothing range is now one of the most popular ranges of bike kit in the UK. Their continued investment in racing, with a particular focus on BSB, has meant a constant development of product, which has translated directly to their road range. With the help of some of the biggest names in the BSB paddock, such as Tommy Hill, John Kirkham and Stuart Easton, RST have pushed the boundaries of what can be delivered through a brand that remains amazingly good value for money.
It also helps that the Derbyshire based design team are passionate about what they do; rigorously testing all RST clothing themselves. The team insist on riding all year round, despite the British weather, in order to put the RST textile range through its paces, and the fact that the team are keen track day enthusiasts, provides helpful real world testing of the RST leather range too. Their continued passion for design and innovation is highly apparent in this year's range and when you add to the mix the constant stream of positive feedback from our customers, it's easy to see why we have always covered the entire range of RST motorcycle clothing, and will continue to do so.
See all RST products…