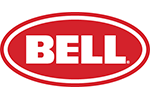 Bell Qualifier DLX Mips - Torque Matt Black / Hi Viz
Lightweight helmet with ProTint Adaptive Visor and Mips safety liner
View full details
Saving
Get 16.66% off on any intercom when purchased with this helmet!
Verified Customer Reviews for Bell Qualifier DLX Mips
Excellent !
17 November 2023 by Robbie
Excellent value, well made and comfortable helmet. I own more expensive crash helmets that are not as good, the react to light visor is perfect. Very happy with purchase. Recommended.
Just what I was looking for!
03 August 2023 by Lea E
After trying on many lids (thankyou Sportsbikeshop for free delivery and returns!), this is the one I liked the most. I needed something mid-budget, not too heavy, yet still good quality. Love the auto-tint visor, saves fiddling with a flip down one. Just need to get used to the double D fastening as always had quick release before. Fits great, and looks great :)
Style: Solid Matt Black
Good
08 July 2023 by Anonymous
Comfortable, good looking, a bit more noise than expected
Style: Solid Matt Black
Bell Qualifier DLX Mips
23 June 2023 by Anonymous
Brilliant helmet, is a bit loud at speed but its comfortable the auto visor is amazing.
Great for the price
31 May 2023 by Derek P
The Bell Qualifier DLX MIPS has fantastic specs for the price, as a relative newbie (been riding 2 yrs) you dont want to be ripped off or buy the wrong product and waste money, this helmet does exactly what i needed, good quality and a good price. air vents prevent misting, cleans up well. Looks great too
Style: Raiser Matt Black / Crimson
Noisy
06 May 2023 by Matt
Its an ok lid for the price, venting is good and anti mist coating seems to work fine. The vents let plenty of airflow in, tho not had much use for the top vents due to the crapy weather here in the uk at the moment. The auto tint on the visor is excellent and the main reason for buying this particular lid, but the worst thing for me about it is the noise, for me it's the worst I've owned, it's ok if you're going under 50mph, but over that and it becomes very anoying and I do wear earplugs when I use it. My advice would be to spend a little more as you'll get better quality, as the saying goes you get what you pay for. I have several lids and find once you're paying £300+ the quality is so much better. I just use this on shorter trips now but only if it's sunny so I get the benifit of the auto tint visor lol.
Style: Solid Matt Black
Fantastic spec helmet for the price
01 April 2023 by Anonymous
The Bell Qualifier DLX MIPS is a fantastic spec helmet for the price paid, very comfortable and good quality construction with added safety feature of the MIPS device. I would not be without the reactive visor now on a helmet, works extremely well when riding into the sun. Matt finish on this helmet is also very good and seems easy to clean so far after my initial reservations about this, overall a good product I would recommend for the price point.
Style: Raiser Matt Black / Crimson
Cool looking helmet
31 May 2022 by Graham S
Good fit, comfortable and well finished.
Style: Devil May Care Grey
Bell qualifier
27 March 2022 by Keith W
The transition visor that comes with the helmet is a thing of beauty. Either darkens or lightens the visor with the amount of daylight available. Sunny = Black Night = clear. Helmet itself is a very comfortable fit and the chin strap can be extended enough so when you losten it to take the helmet off you've no call to undo the D rings. Loads of ventilation for a hot day and you can fell the air cooling you inside the helmet. Only down side is the side the removable panel is on the fit the SENA intercom can be a tad noisy. The intercom is dearer than the helmet so most people won't be buying that. Would have been 5 stars only for this. Overall a cracking helmet for the price.
Style: Illusion Matt / Gloss Black / Blue / White
Great Fitting helmet excellent value!
09 December 2021 by Dean M
I had a Bell Star Carbon for 7 years before this one and I've chosen this one because it's like putting the same helmet on. The fitting is virtually identical!! And it's cost me less than half the price !!
Style: 2021 Rally Matt Black / White
Great helmet, very comfortable
16 November 2021 by Matthew R
This is my first Bell helmet and I'm very happy. It fits perfectly and I'm impressed with the transitions visor. Apparently it goes to dark smoke in strong sunlight but even on an overcast day it's starts to tint as soon as you take it outside. Highly recommended and especially for the price.
Style: 2021 Rally Matt Black / White
Great Helmet
15 August 2021 by Colin H
Good fit, and make wearing spectacles easy as it has slots near the ears to allow you to put them on once the helmet is on securely.
Great Visor that auto tints in sunny weather, nice touch on what is basically a budget helmet, would always choose a Bell helmet
Style: Torque Matt Black / Red
Bell dlx mips
08 July 2021 by Tim R
Great value for money, good fit. It does steam up which it shouldn't, and although it has 4 vents, not much air circulation going on
Style: Accelerator Red / Black
So cool !
05 July 2021 by Ade P
What a bargain for a quality helmet . Follow the measuring guidance and advice and you wont go wrong . Very comfortable . No noisier than any other helmet I've worn .Love the transition visor . Works perfectly .
Steve McQueen always wore BELL helmets so what could be more cooler ?
Style: Accelerator Red / Black
Excellent helmet.
04 July 2021 by John W
I ordered this helmet on a Saturday morning and was delivered on my door step Monday morning 11am, 2 days ,excellent service and delivery time,This helmet is a very comfortable fit and great price,The transition visor is excellent & overall vision is also excellent. Thank you once again sportsbikeshop for excellent service & product.
Style: Accelerator Red / Black
Mostly good
04 July 2021 by Matthew A
Nice good looking, comfortable and light weight helmet. Transitions visor is excellent.
One down side are the 2 small vents on the top of the helmet. At speed they rattle making an annoying noice on long journeys. Had to tape them to stop this issues.
Style: Solid Matt Black
Excellent Service and Excellent Helmet
20 June 2021 by Simon
It was my first time buying a helmet off the Internet, I loved the look of the Bell and let's be fair you can't really go wrong with such a strong brand. But Sports Bike Shop assistance made all the difference in providing the right advice on sizing as it fits like a glove. Really great buying experience from start to finish.
Style: Torque Matt Black / Red
Great quality helmet
15 June 2021 by Anonymous
The helmet is very well constructed and feels great. The sizing was spot on with no looseness.
Style: Accelerator Red / Black
Press Reviews for Bell Qualifier DLX Mips - Torque Matt Black / Hi Viz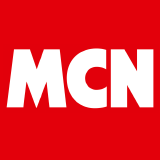 MCN 11th May 2022 Issue
Description
Bell Qualifier DLX Mips - Torque Matt Black / Hi Viz
Lightweight polycarbonate construction
Mips - multi-directional impact protection system
ProTint Adaptive Visor included
Adjustable ventilation system for cooling and comfort
Padded wind collar drastically reduces wind and road noise
Moisture wicking, removable and washable interior
Contoured cheek pads
Aerodynamic profile resists buffeting and lift
Integrated speaker pockets for optional intercom system
ClickRelease for the fastest, easiest, tool-free visor changes
NutraFog II superior anti-fog, anti-scratch and UV protection
Padded chin strap with D-ring closure
Five-year warranty
The Qualifier DLX Mips helmet features a multi-directional impact protection system, which has leading slip-plane technology inside the helmet, designed to reduce rotational forces that can result from certain impacts and is designed to rotate inside the helmet to slow or reduce the amount of energy that is transferred to or from the head. The Mips technology can help to provide additional protection in certain impacts.
Product Videos

Bell Qualifier DLX MIPS review
Product Specification
Variants
Visors
Manufacturer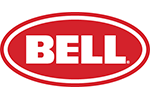 About
Bell
Bell helmets exist to inspire and enable the next generation of boundary breakers. It is built from auto racing, motorcycle and bicycle culture. Bell don't just make helmets; they make possibilities. Born in a garage, fuelled by grease and will and guided by pure intent to encourage the world to live, ride, drive and thrive. Hand-in-hand with the world's best drivers and riders, Bell helmets continue to enable the world's best to be their best... as it always has. Bell-Established 1954. Proven ever since.