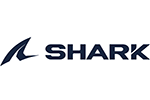 Shark Ridill 1.2 - Nelum White / Black / Violet
Successor to the S700S featuring an internal sun visor and easy fit system for glasses
View full details
Saving
Get 16.66% off on any intercom when purchased with this helmet!
Verified Customer Reviews for Shark Ridill 1.2
New Helmet
18 November 2023 by Nigel T
My old Shark helmet lasted very well. As a glasses wearing rider, this new one is tops. Also same colour as my KTM!
Brilliant
18 November 2023 by Duncan
Its ideal, well priced and quality seems good. Cannot speak to the long term durability but first impressions are positive.
Shark Ridill 1.2- Phaz White/Red/ Blue
16 November 2023 by Kenneth T
Excellent service. Helmet sizing spot on, fabulous helmet for the price, and has good features.
shark Helmet
09 September 2023 by Adrian B
Great Helmet, Comfortable, take a bit of use to get used to the sun visor, apart from that brilliant helmet
Saved my noggin
26 June 2023 by Anonymous
Bought this helmet 6 months ago, weary of the bad reviews. Yesterday I lowsided and hit my head on concrete and metal railings. The helmet is scratched up, but has no indentations. If I didn't have it, I wouldn't be here. Will be buying again to replace 100%
Style: Blank Black
Very good helmet
18 June 2023 by Garry B
I bought this helmet to replace my old AGV and I have to say I am very Impressed. It feels light and unrestricted in movement. The sun visor is a very good shade, not too dark but very effect against sun glare. All in all its a great lid.
Light, good quality
26 May 2023 by Daniel J
2nd helmet. Definite upgrade from my previous one.
Pros
Lightweight, comfortable, easy clip, solid visor and plenty of positions for the visor.

Cons
Seems to be more roadnoise than previous.
Superb Shark
19 May 2023 by Andy C
Superb, lightweight helmet. As usual the service from Sportsbikeshop is unrivalled. Sportsbikeshop, the one stop shop for all motorcycle related items.
Style: Nelum Black / Pearl
Good reasonably priced helmet
16 May 2023 by Barry S
This is my Fourth Shark helmet. I have previously had the S600 another Ridill and a Spartan. The Spartan was a disappointment as the forks on the visor broke of on two different visors and at £65 for a visor it just got too expensive and annoying. The S600 is the predecessor to the Ridill and share the same visor fitment which is secure and easy to use (the S900 also shares the same visor). In fact this is part of the reason I stick with this helmet as replacement visors are reasonably priced and I have a collection of pinlock inserts which fit. Including a polarising one. I find the night time vision good and clear even with Pinlock fitted. I recently bought a HJC i70 and the OEM insert was very poor, optically, I replaced it with a new one which is better but not as good as the Shark. The Shark also has cut outs for the arms of glasses which help with comfort. In all a reasonably priced well featured helmet.
Just perfect
05 May 2023 by Jon N
Brilliant helmet.
Very comfortable to wear and the built in sun visor was a must for me.
The service from Sportsbikeshop was brilliant too.
Daughters first adult helmet
26 April 2023 by Shaun W
Never had Shark before. Due to the lower cost i got this for my daughters as her first adult helmet.
I was shocked by the quality for a budget price helmet. On closer inspection this helmet has more padding in side it than my own helmet at three times the price.
Daughter loves it well done SHARK.
Excellent value for money
12 April 2023 by Mark W
Really good quality helmet and well worth the price. Great service as always.
Excellent helmet
13 March 2023 by Anonymous
Great fit to my size of medium and really good finsh and inside and out.
Excellent value and quality for a reasonably priced helmet.
Excellent Choice
22 January 2023 by Simon W
For my girlfriend and she loves it. Looks good, not much wind noise and not too "girly". Intercom was easy to fit as the lining is easily removable, sun visor easily accessible and a good fit.
Style: Nelum Black / Pearl
Biker fanatic
04 January 2023 by Althea F
Extremely comfortable, lightweight yet offers great protection. Stylish colour combination
Very nice
29 November 2022 by Anonymous
Nice, comfortable helmet that looks really smart. Very pleased. Still to do a long ride but great so far. Once familiar with it the quick strap mechanism is good too. Had sharks before and no complaints.
Shark Ridill
31 October 2022 by Kevin G
Perfect Shark helmet again and my partner is very pleased
Happy with my purchase
18 October 2022 by Chris W
Very good helmet. comfortable from the start. Quality appears sound and the graphics work for me. Feels light and seems relatively quiet. Shame no pinlock provided.
Press Reviews for Shark Ridill 1.2 - Nelum White / Black / Violet
Description
Shark Ridill 1.2 - Nelum White / Black / Violet
Pinlock ready quick release visor
Quick release retention system
Thermoplastic construction
Integrated interior sun visor
Upgraded removable and washable interior lining
Easyfit system for glasses wearers
Weight 1550g (+/-50g)
5 year warranty (registration required)
Built on the same basis as the S700S featuring redesigned ventilation and a special channel to accommodate glasses. Includes upgraded interior fabric from previous Ridill models.
Product Specification
Variants
Manufacturer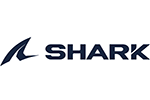 About
Shark
With over 25 years of experience in the production of motorcycle helmets, it's no wonder that Shark is rapidly becoming one the world's most dominant biking brands. Now trading in more than 45 countries, Shark employs over 600 people and continues to operate from its headquarters in Marseille, France. Their desire to push technical boundaries in order to create innovative products still remains today, despite this colossal level of expansion. Shark has always believed in perfecting their products using the ultimate testers available, motorcycle racers from the world's most prestigious championships. With names such as Carl Fogarty, Randy De Puniet and Scott Redding on the testers list, it's easy to see why Shark helmets are becoming the default brand of choice for many bikers today. This development through racing has led Shark not only to focus on comfort and innovation, but ultimately to focus on safety.