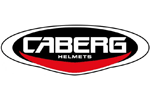 Caberg Droid - Pure Matt Green / Black / Anthracite
Flip up helmet with two front vents, internal drop-down sun visor and Max Vision Pinlock visor
View full details
Saving
Get 16.66% off on any intercom when purchased with this helmet!
Verified Customer Reviews for Caberg Droid
Gleaming
10 June 2023 by Andrew W
Second time buying this helmet, watertight, light and pinlock ready and included which is a added bonus. Bought a small this time as slight movement in the medium, yeah small ain't my fit lol so off I went to SBS in Birmingham where the exchanged it for a medium. Thank you.
Great product and service
21 April 2023 by James M
Very good helmet and super comfortable
Carberg
27 January 2023 by Philip
Very comfortable,
Visor detachment easy for cleaning, ventilation to stop fogging works well.
All in all nice lid.
Droid
05 November 2022 by Anonymous
Excellent quality and service would recommend.
Style: Hi Vision Yellow
Caberg droid
08 October 2022 by Billy S
Exactly what I wanted. Very good helmet Second Caberg. Very good on a naked bike quiet and no buffering.
Style: Hi Vision Yellow
Great
19 February 2022 by Anonymous
Good quality. Note the pinlock is provided but not fixed but it's very easy to do. Arrived super quick and packaging was excellent. It's a great fit, slightly larger than my Shark XS but is true to size and I prefer this one to my Shark.
Caberg Droid
07 January 2022 by Anonymous
Good fit
04 January 2022 by Roy F
Not used on the road yet but the fit is perfect, size L, the quality and look of the helmet I'm really happy with
Good value, great fit
06 September 2021 by Tom K
Fantastic value helmet which would fit like a glove, if it wasn't for your head. My head measures 59 cm and the helmet fits perfectly. Fitting a Lexin B4FM intercom was ok - the mic would get into the way of the chin guard when you close the front (probably not helmet specific), so I've worked with a sticky mic for now.
Great colour, great fit and quiet whilst well ventilated. My Shoei definitely needed replacing after a good 9 years of regular use, so this feels like a nice upgrade.
Style: Pure Matt Green / Black / Anthracite
Caberg droid helmet review
29 July 2021 by James P
Looks good.
Comfortable.
Good build quality.
Fits a sena Bluetooth intercom nicely.
Still gets a bit of wind noise.
The cables attached to the flip release catch had to be repaired on mine after only 9 months.
Caberg Droid Pure
16 July 2021 by Stephen T
Stiff to operate initially but soon freed off with use. It's a tight fit but should be very comfortable with use..Looks well finished, I'm happy with it, It's good value.
Style: Pure Matt Green / Black / Anthracite
Great helmet
03 June 2021 by Paul S
Having looked at numerous helmets styles and makes I decided to go with the Caberg droid iron as it wasn't like any other helmet I had seen. It fits great true to size and really does it all. Has flip down shades for the sunny rides and a clear pin lock visor for the not so sunny rides. The front lifts up with ease and locks to work as a half face helmet. The only thing I dislike is the red button that's used to lift the helmet it looks someone out of place would have been better black but not a deal breaker. Would highly recommend
Good, solid, budget lid
22 April 2021 by Matthew A
I wanted a second modular lid to compliment my Bell SRT Modular. The fit is a little on the small side compared to the Bell, but not enough to warrant a different size. Quality is good, but not quite up to Bell standards (it is a third cheaper than the Bell though!); the padding feels more functional than luxurious. All moving parts fit well and feel solid. Overall, a unique looking, functional, good value helmet, with a four star Sharp rating.
Quality build
14 April 2021 by Mr S
Great all round helmet
Thanks
Iron droid
13 April 2021 by Simontie1
Just arrived and first thoughts looks great, feels great and its light
Used a couple of times now and getting use to the open close positions
First helmet - perfect!
04 March 2021 by Keith B
As a new rider I wasn't really sure about what to be buying - after reading too many reviews and a bit of advice on the live chat here I settled on the Droid.
Fits great, looks great - the modular design gives the bit of freedom to open it up when needed - couldn't be happier.
Love this!!
26 February 2021 by Darren W
Either I'm getting old or easily pleased. Top bit of kit that's very comfortable, easily takes an intercom with recesses for the ears and clips for a mic boom.
Looks great too.
Very good product
23 February 2021 by Nicholas E
Good helmet, comfortable and feels well made. The internal visor is great on sunny days. Can be quite noisy at high speeds, but that seems to be a trait of all flip up designs. Would recommend ear plugs for motorway travel. Very pleased with my purchase.
Style: Hi Vision Yellow
Description
Caberg Droid - Pure Matt Green / Black / Anthracite
High impact ABS shell construction
Dual homologation
Drop down internal sun visor
A quick release visor system
Anti-scratch visor with Pinlock Max Vision insert
Two individually adjustable chin vents
Micrometric quick release retention buckle
Internal air-circulation
Removable and washable liner
Rain protection rims
Channel for wearing glasses
Removable wind-stop
Weight approx: 1550 +/- 50 gr
European approval - ECE 22.05

The Caberg Droid is a flip-up helmet made in Italy. With innovative technology solutions and an aggressive design for those who don't want to go unnoticed. It also has a dual EC homologation as both a full-face and as an open jet helmet with the flip-up raised.
Product Specification
Variants
Manufacturer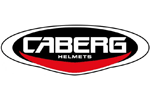 About
Caberg
For over 20 years Caberg have been at the forefront of technical evolution and stylistic innovation. This has enabled them to develop a reputation for producing high quality reliable motorcycle helmets. Caberg helmets are constantly updated and restyled to cater for fashion trends and new developments in comfortable materials. Features such as the integral sun visor make a Caberg helmet a very popular choice.