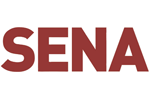 SENA 50R Bluetooth Headset & Intercom - Dual
Dual Bluetooth headsets with a low profile design and Mesh 2.0 technology
View full details
Customer Reviews for SENA 50R Bluetooth Headset & Intercom - Dual
October 9, 2021
Outstanding!
Took me a long time to commit to this purchase but I know don't know why! Easy to install into the helmets, bit fiddly to setup a couple of bits but outstanding operation. First 3 hour ride out with my son had us in contact all the way. Crystal clear, good distance operation and no wind noise. Radio is ok but phone link is great. I should have bought ages ago!
Read more
April 4, 2021
Impressive
Bought these to upgrade from our Sena 20s so that's what I'm comparing them to. Only used once but first impressions are excellent. The wife rides her own bike (mt09) and I could always hear the wind noise as she has no screen. Bluetooth is excellent with no wind noise below 40mph but above that the wind is back. Sat at 70mph it's seriously clear but I get the wind noise even when we're not talking. Put them in Mesh and it's voodoo! Motorway speeds it's voice only, no wind noise, very impressed. Easy to set up with the app, have phone and satnav connected, music from phone in my opinion is brilliant and Loud, actually had to turn the volume down, I can also share it with the wife which makes motorways more bearable. Yes they are expensive but we ride thousands of miles together, being able to communicate on our adventures is priceless.
Read more
Press Reviews for SENA 50R Bluetooth Headset & Intercom - Dual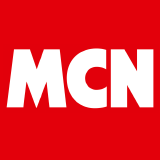 MCN 13th October 2021 Issue
Description
SENA 50R Bluetooth Headset & Intercom - Dual
Mesh 2.0
Bluetooth 5 enabled
Updated and redesigned speakers
Support of multi-language voice commands
Digital assistant access
Fast charging time reduced by 30%
A simplified layout with three-button functionality
Advanced Noise Control
Multi-way Intercom
FM Radio
Remote Control Compatible
9 preset station memory with automatic scan function
The SENA 50R is designed for those who want a sleeker device, the 50R Mesh Intercom headset continues Sena's affinity for advancing adventure and keeping people connected on the road.
Manufacturer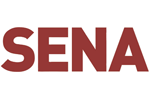 About
SENA
Sena believe that there is no such thing as a viable shortcut in the pursuit of a passion. They are all motorcycle riders and technology enthusiasts at Sena, including their CEO. So when they develop new products, they go to great lengths to ensure the final version is everything they dreamed it could be and everything their customers expect it to be. This is the Sena way, and has been since they first got started in 1998. Their passion for adventure and obsession with perfection fuels them. Sena. Advancing adventure.
See all SENA products…
Questions and Answers
Questions and Answers
No questions or answers have been posted for this product…