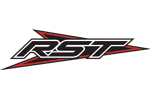 RST 2011 Kevlar Denim Jeans - Blue
Customer Reviews
for RST 2011 Kevlar Denim Jeans - Blue
Description
RST 2011 Kevlar Denim Jeans - Blue
The RST Kevlar denim jean is a great value for money casual style Kevlar jean having all the features you need, comfort, protection and great looks. The specification includes fully CE certified RST Contour Plus knee armour with a hip armour pocket if hip armour is required.

Brushed denim fabric outer
100% Kevlar inner
Removable RST Contour plus CE approved armour to knees
Hip armour pocket
2 Front pockets
Change pocket to front
2 rear pockets
Product Specification
Manufacturer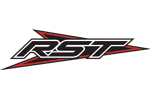 About
RST
It's no wonder that the RST motorcycle clothing range is now one of the most popular ranges of bike kit in the UK. Their continued investment in racing, with a particular focus on BSB, has meant a constant development of product, which has translated directly to their road range. With the help of some of the biggest names in the BSB paddock, such as Tommy Hill, John Kirkham and Stuart Easton, RST have pushed the boundaries of what can be delivered through a brand that remains amazingly good value for money.
It also helps that the Derbyshire based design team are passionate about what they do; rigorously testing all RST clothing themselves. The team insist on riding all year round, despite the British weather, in order to put the RST textile range through its paces, and the fact that the team are keen track day enthusiasts, provides helpful real world testing of the RST leather range too. Their continued passion for design and innovation is highly apparent in this year's range and when you add to the mix the constant stream of positive feedback from our customers, it's easy to see why we have always covered the entire range of RST motorcycle clothing, and will continue to do so.
See all RST products…
Questions and Answers
Questions and Answers
I'm 32/32 in normal jeans, do yours come in this combo, or do I need 32 long / reg?

March 27, 2012

The RST Kevlar jeans are supplied in either short or regular leg options. The short are approximately 29" with the regular being approximately 31/32".

What is the inside leg measurement of 34" short?

March 7, 2012

The inside leg measurement in the RST 2011 Kevlar denim jeans – size 34 short is approximately 29".

Can you tell me the inside leg measurement of 34'' regular?

March 6, 2012

The inside leg measurement of the RST 2011 Kevlar Denim Jeans size 34 is approximately 31".

Can you tell me the leg length of a 40" waist please?

February 24, 2012

The 40" waist RST Kevlar Denim Jeans have an approximate inside leg measurement of 31".

Can you tell me what the leg length of the 32" -short is?

November 23, 2011

The inside leg measurement in the 32" - short is approximately 29".