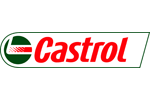 Castrol MTX Part Synthetic Gear Oil 80W - 1L
Description
Castrol MTX Part Synthetic Gear Oil 80W - 1L
Outstanding film strength for extended life of the transmission components
Superior anti-fade performance & protection of clutch plate components
Superior viscometric properties for fast cold starts, smooth clutch engagement, good shiftability & minimum friction loss
Reduced noise emission from the gearbox
NOTE Packaging may be different from picture shown.

Castrol MTX part synthetic motorcycle gear oil is a synthetic based transmission oil designed to enhance the performance of the latest generation of on and off-road 2 stroke motorcycles. Castrol MTX Part Synthetic is suitable for motorcycles that require a dedicated transmission oil and for wet clutch systems.
Manufacturer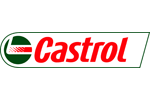 About
Castrol
Castrol is the world leading manufacturer, distributor and marketer of premium lubricating oils, greases and related services to automotive, industrial, marine, aviation, oil exploration and production customers across the world.

Castrol offers lubricants for virtually all domestic, commercial and industrial applications. With their 13 R&D centres globally, they develop and test hundreds of new products every year.

See all Castrol products…
Questions and Answers
Questions and Answers
No questions or answers have been posted for this product…