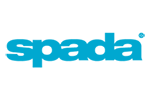 Spada Ladies Freeride WP CE Glove - Tan
Analine leather gloves with Hipora waterproof membrane and double padded palm
View full details
Verified Customer Reviews for Spada Ladies Freeride WP CE Glove
Too warm for summer, even a British one
07 August 2023 by Andrew R
Very well made and comfortable, but far too warm for summer use
Good value
02 August 2023 by James D
They seem well made, nice looking, haven't tested them in a downpour so can't vouch for waterproofness just yet. They are a bit stiff/thick feeling but are already beginning to loosen up so I think with use they will be fine but they don't give the feel that a thinner textile waterproof glove gives.
Gloves that fit.
31 March 2022 by Thomas B
Excellent value for money and waterproof too. Good for long rides in the cold, subtle looks add to their old school charm.
Great value and quality
11 November 2021 by Simon K
Given the price of some gloves these really do represent fanastic value. seem to be well made and look good. bought for city commuting - would opt for something with more armour/protection for fast road use.
Style: Tan
Soft warm gloves
02 March 2021 by Chris B
Very good gloves, good fit. Quite warm. Might be a bit too warm for summer use
Great all round gloves!
18 December 2020 by Matt H
Very good gloves! Straight out of the packet I thought they were quite supple. Good insulation and seem to be waterproof with a bit of rain. I have not tried them in a downpour. I also purchased some silk under gloves and have used these and the under gloves in 4 degrees c happily.
Nice gloves
09 October 2020 by KO
A nice coloured leather glove that isn't too bulky. I've used it for my daily commute in city traffic but I haven't tested how waterproof they are yet as the weather has been 'too nice' recently. I've only tried it down to 9 degrees so far and my hands were still warm. Not sure if they would be warm enough for wintery conditions.
Great Product/Excellent Service
15 September 2020 by Mike E
Gloves are really good quality and a good fit, bargain at the price. Original pair had been damaged in transit but were replaced overnight, service levels I've become to expect form Sportsbikeshop
Good Gloves
17 August 2020 by Dave S
Nice retro gloves,look well made ,still molding to my hands but comfy on bike,nice price hope they last a while,pleased.
Surprisingly nice!
01 August 2020 by Richard H
Really nicely made gloves. Very comfortable. Too warm for summer but will be great for later in the year. Hope they'll prove waterproof too. remarkable value!

Fit like a glove
03 June 2020 by Anonymous
Superb value gloves, soft leather and a good fit. No armour but I didn't want any, prefer gloves without as they are far more comfortable for me.

In the recent hot weather I found them a little too warm and sweaty, probably due to the waterproof liner. So I'd say that they are perfect for mild but not very hot weather.

Haven't tried out them in rain to test the waterproofing yet, or to see if the dye leaks out when wet, a problem I've had on other waterproof gloves in the past.
Comfy
28 October 2019 by Peter T
At first they are a bit rigid but after bit of wear they are stretching into my hand shape nicely. I dont like anything too bulky on my hands and like to be able to move my fingers and feel what's going on. I normally go for medium size 8.5-9.5 and these are a good fit, any smaller would be too tight. Good for winter as I was out one day it was about 6c and my hands were ok, I had silk undergloves on too. If you're using a thicker underglove I would recommend going a size bigger possibly in these gloves.
Style: Black
Great Gloves
26 October 2019 by Ian
Really warm and Comfotable. They fit perfectly.
Style: Black
Luxurious Gloves
29 May 2019 by Kevin D
Luxurious pair of brown leather motorcycle gloves. Excellent quality with strong stitching and comfortable feel.
Great value leather touring gloves
10 December 2018 by Terence C
As always a great product at a very competitive price with free delivery and exchanges. 5 star service.
Style: Black
gloves that work
12 November 2018 by Anonymous
its very rare I give any product a five star rating but in this case they are well worth it, bikers or not, these gloves are well made and do what they're supposed to.
Look Good
01 November 2018 by Neville C
I've no idea what size glove I take so ordered XL, they're a bit tight especially if my hands are a bit wet trying to get them on. Hopefully they'll give a bit with age. Maybe the cuff could have done with being a bit longer but so far so good. The Leather's nice and soft for operating the switches etc.
Style and comfort
14 August 2018 by Garry W
Retro looking glove gives it style along with good fit, warm as the weather is changing a little cooler in the evening, feels a little chunky at first until worn a few times on the whole a good glove at a great price.
Description
Spada Ladies Freeride WP CE Glove - Tan
Analine leather construction
Hipora waterproof and breathable membrane
Reinforced panels with double padded palm
Wrist adjustment strap with press stud closure
Size Guide

| | XS | S | M | L | XL | 2XL |
| --- | --- | --- | --- | --- | --- | --- |
| PALM | 6-6.5cm | 7-7.5cm | 8-8.5cm | 9-9.5cm | 10-10.5cm | 11-11.5cm |
Product Specification
Variants
Manufacturer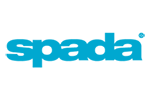 About
Spada
Spada, is fast approaching its 20th birthday and has become renowned during that time for producing nothing but quality motorcycle gear. Spada helmets, although a more recent addition to the range, are no exception to that rule with a bike helmet to suit every style of rider. Whether you are after a full face, flip up, open face or even an adventure lid, the Spada range will most certainly have something for you.