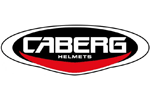 Caberg Just Speak Bluetooth - Justissimo GT / Konda
Customer Reviews
for Caberg Just Speak Bluetooth - Justissimo GT / Konda
August 8, 2010
Very disappointed
Paired with iPhone 3gs, MP3 player OK. Sat Nav also on iPhone OK. Phone calls, can hear the caller very clearly but they cant hear me. One friend said "it sounds like you are at the world cup all i can hear is vuvu zelas and your voice is intermittent"
Read more
August 3, 2010
Excellent product
Good quality piece of kit. Fitting instructions could be better. Fixing of the speakers into the helmet is a bit suspect as they only stick in and tend to move with the straps as you take your helmet off. The ability to talk and hear very clear even at motorway speeds is excellent
Read more
Description
Caberg Just Speak Bluetooth - Justissimo GT / Konda
Hands free communication
Wireless bluetooth system
10 hours run time in intercom mode
12 hours run time in phone mode
The Caberg Just Speak system allows two Caberg Justissimo GT helmets / Konda (both equipped with the Caberg Just Speak Bluetooth) to communicate wirelessly in intercom mode. The system also allows you to use your wireless Bluetooth mobile phone or other Bluetooth systems such as the Tom Tom GPS. The Caberg Justissimo GT / Konda Just Speak system is without external wire and jacks (except for the battery recharge jack). Battery runtime: with fully charged battery the system will last around 10 hours in intercom mode and 12 hours in phone mode.
Manufacturer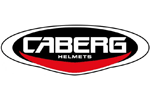 About
Caberg
For over 20 years Caberg have been at the forefront of technical evolution and stylistic innovation. This has enabled them to develop a reputation for producing high quality reliable motorcycle helmets. Caberg helmets are constantly updated and restyled to cater for fashion trends and new developments in comfortable materials. Features such as the integral sun visor make a Caberg helmet a very popular choice.
See all Caberg products…
Questions and Answers
Questions and Answers
No questions or answers have been posted for this product…
View similar products
Browse all
Caberg
, Browse all