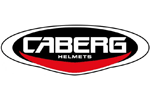 Caberg Just Speak Bluetooth - A5272DB
Description
Caberg Just Speak Bluetooth - A5272DB
Compatable with Justissimo GT, Konda, Downtown S
Hands free communication
Wireless bluetooth system
10 hours run time in intercom mode
12 hours run time in phone mode
NOTE Compatable with Caberg Justissimo GT, Konda, Downtown S.

The Caberg Just Speak system allows two Caberg helmets (both equipped with the Caberg Just Speak Bluetooth) to communicate wirelessly in intercom mode. The system also allows you to use your wireless Bluetooth mobile phone or other Bluetooth systems such as the Tom Tom GPS. The Caberg Konda Just Speak system is without external wire and jacks (except for the battery recharge jack). Battery runtime: with fully charged battery the system will last around 10 hours in intercom mode and 12 hours in phone mode.
Manufacturer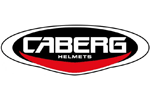 About
Caberg
For over 20 years Caberg have been at the forefront of technical evolution and stylistic innovation. This has enabled them to develop a reputation for producing high quality reliable motorcycle helmets. Caberg helmets are constantly updated and restyled to cater for fashion trends and new developments in comfortable materials. Features such as the integral sun visor make a Caberg helmet a very popular choice.
See all Caberg products…
Questions and Answers
Questions and Answers
Will it be possible to use for more than two riders?

August 2, 2011

The JustSpeak Bluetooth unit will only pair with a single second unit.

Is the Just Speak system single or double speaker?

July 7, 2011

The Just Speak system uses two speakers.

Does this product work with the caberg trip?

June 28, 2011

The Just Speak Bluetooth system is compatible with the Caberg Justissimo GT, Konda and Downtown S models.

Are they easy to fit.... and do they come with clear, dummy proof instructions ?

June 23, 2011

The kits are supplied with clear and precise instructions.

Will this product connect to other manufacturers bluetooth kits eg AGVoice?

June 23, 2011

The Caberg Just Speak will only pair with other Just Speak systems, not to systems from other manufacturers.

Is the kit suitable for two helmets, or do you need two kits?

June 13, 2011

A kit is required for each helmet.