Verified Customer Reviews for Bell MX-9 Adventure Mips
New skid lid
01 November 2023 by Boyd S
Bought my new helmet in store, the lady that served me was wonderfully helpful especially as it was a madly busy Saturday afternoon, The Helmet is very comfortable and looks the business.
New Lid
20 October 2023 by David R
Great product and superb graphics. Fit is to size, the helmet has an excellent field of view with an easy to use visor (no dark visor integral to the helmet). Easy to change the visor and remove the peak if required. I love it - it is my third from Bell due to the quality and fit
Superb Service, Superb Lid!
25 July 2023 by Hugh R
I love Bell helmets. I needed an adventure helmet and this time chose a different brand, from SBS as it had more features and was better priced. This was a mistake. Thankfully SBS took it back no problems and I exchanged it for the MX-9 MIPS. No, it doesn't have a drop down sun visor and has a D shackle strap but it is solid, looks great and fits a treat. If, like me, you're a Bell user but are considering other models at a similar price I would say just buy the Bell, it's a cracking helmet and superb value for money.
Great Helmet
14 July 2023 by Stephen S
Loved this helmet
Great fit, great quality and brilliant field of vision. Was sad to have to send it back as however hard I tried I could not get my glasses on. So if you wear glasses this might not be the best choice. If you don't have to wear glasses this is a 5 star helmet.
Style: Gloss white
Good quality and good value
03 July 2023 by Victor W
Good value, double D fastener which is always a plus
Nice and Bright
10 April 2023 by Robert A
Needed a bright helmet with good large aperture, for commuting, with glasses.
This does the job,
Also got the first one too small, the returns process was painless.
Excellent
21 February 2023 by Gary H
Very comfortable helmet and of a high quality for the price. Visor and peak are easy to remove/move. Excellent airflow though this will impact on Winter riding. Visibility is outstanding with the eye area design.
The Helmet is quality and good value
12 January 2023 by Mark
I was looking for a helmet for commuting and wanted an adventure style and hi-viz for safety and the Bell MX9 adventure fitted the bill. The hi-viz is bright but looks stylish at the same time (not something that you can usually say about Hi-viz helmets). The interior is plush and fitted true to size (I am a medium in Shoei and Arai helmets). It doesn't have a pin lock insert or even the posts to add one but in the limited riding I've done so far (cold and dry) pit's been ok with little fogging. It doesn't have a drop down internal sun visor but they were offering a free dark race visor…..or so I thought. Once the helmet arrived I was told (after I asked where it was) that it was out of stock and they were unable to supply it!! To be fair they allowed me to pick an alternative race visor (I took dark silver iridium) but not the look I was after but fair play to them. Just be aware that the listing still offers a dark smoke visor for free…..worth checking if it's important to you. All in a decent quality lid and I'm happy…..now where can I order a race black visor from……

Great Helmet - Inspires Confidence
30 November 2022 by Keith M
Prompt delivery by SportsBikeShop, as ever. Comfortable fit, although quite tight on arms of glasses if you wear specs. Great helmet for off-road riding - as I found out the first time out, with three fairly significant falls while negotiating deep, muddy ruts. The lid protected my bonce well despite some rather heavy impacts with terra firma! Highly recommended.
Bell mx9
18 November 2022 by Julian S
Very good helmet ,not too bad on the noise front , my only note is that over 60 mph the peak catches the wind , this can be removed though so quess its down to the helmet style , all in all a nice well made helmet at a brilliant price .
Quality and value
22 August 2022 by Anonymous
A good purchase in my opinion - I wanted a reasonably priced peaked helm, and this delivered the bonus addition of awesome styling and the ability to combine with mx goggles. Fully satisfied.
Style: Solid White
Excellent value and product
11 August 2022 by Cheese
This is my second bell and it did not disappoint. They are great value for money. I have a huge head and struggle to find good fits. I've always stuck to XXL shoei but since trying bells XXL they fit too and are very comfy. The only slight drawback on these mx9's is they are a tad heavy, but it doesn't affect my big dome.
Deceptively good
12 July 2022 by Stevan T
The lid feels very comfortable, light and easy to wear from the start.
Quite noisy (hence no 5 start rating) but after fitting my intercom and putting in my plugs, it is fine.
I actually prefer wearing this to my touring helmet that cost 3 times a much.
I recommend it.
Nice bell
24 June 2022 by Gary M
This helmet is ding ding, perfect fit,comfy. Nice to have a removable peak, the D ring is out but would be nice to have quick release buckle
Style: Gloss white
Bell MX-9
10 May 2022 by Nick C
First adventure lid, 300 miles in and I'm pleased with it, slightly heavier than my old Arai, but doesn't feel it when on your head, haven't noticed any buffeting from the peak and is oddly quiet when on the move, decent bell quality as expected and great value for the price only slight disappointment is that it doesn't come with pinlock although can be bought separately is almost the same price as the helmet itself
Very comfortable Helmet great fit.
13 December 2021 by Christopher S
This helmet s vey comfortable and fits well , looks good and a good price , only negative it is dificult to get my glasses on!
Top value helmet
15 October 2021 by Dave
Great helmet if you have a round-shaped head (I do) - I've also got Shark and Arai helmets and needed a replacement for my ageing Arai TourX. The Bell MX-9 is a very good and much cheaper replacement for the Arai - same fit, same level of comfort, similar weight and noise levels. I like the lower chin guard, the MIPS protection and the colours, but it needs a lower peak setting for when you're riding into a low sun. Other than that it would be EXCELLENT
A good en!
28 August 2021 by Anonymous
As you can expect with a Bell helmet it is comfortable. Reasonably good looking if you like that kind of thing.
Visor is easy to use and plenty of ventilation when you want it.

As with Bells long history I expect it to do its job satisfactorily being of a Gold ACU standard.
Style: Solid White
The Bell MX-9 Adventure MIPS is Bell's latest incarnation of the MX-9 helmet, with a MIPS liner to add an innovative ...
Description
Bell MX-9 Adventure Mips - Dash Gloss Black / Red
Lightweight polycarbonate outer construction
Mips - multi-directional impact protection system
3 shell and EPS sizes for a personalised fit
Fully adjustable Flying Bridge Visor with air intake vents
Integrated vented roost guard
Velocity-flow ventilation system
Removable and washable, anti-odour interior
Padded chin strap with D-ring closure
Five year warranty
The MX-9 Adventure has been born from the off-road experience that Bell has gained over the years. It's made from lightweight polycarbonate and comes in three different shell sizes for the best possible fit. Remove the visor and add goggles and you now have a fully-fledged off-road helmet.
Product Videos
Bell MX-9 Adventure MIPS review
Product Specification
Variants
Visors
Manufacturer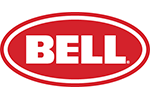 About
Bell
Bell helmets exist to inspire and enable the next generation of boundary breakers. It is built from auto racing, motorcycle and bicycle culture. Bell don't just make helmets; they make possibilities. Born in a garage, fuelled by grease and will and guided by pure intent to encourage the world to live, ride, drive and thrive. Hand-in-hand with the world's best drivers and riders, Bell helmets continue to enable the world's best to be their best... as it always has. Bell-Established 1954. Proven ever since.

You won't get it cheaper.
Our Price Match Promise.